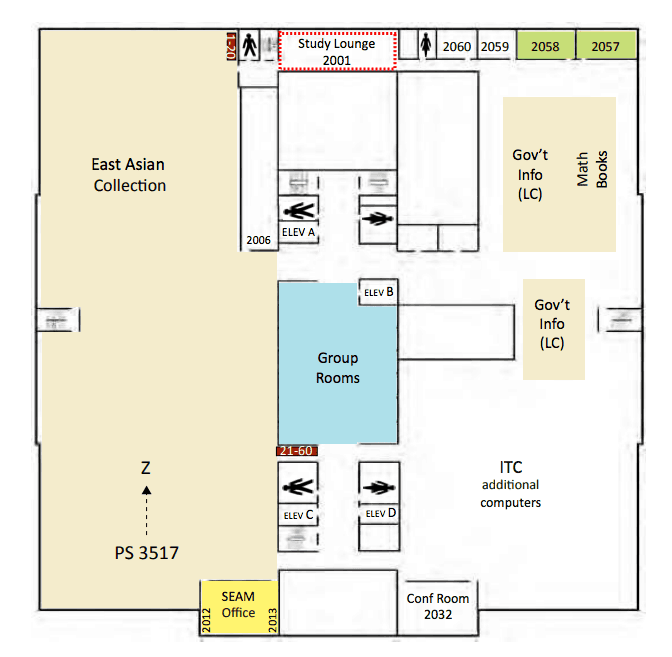 The SEAM is hosted in the SW corner of the 2nd floor stacks of The Main Library (Rooms 2012/2013).
Dedicated to supporting undergraduate research, learning, and success, The SEAM hosts extended research assistance hours and other programs that help undergraduate students develop and improve research skills and critical thinking.
Librarians and staff working in The SEAM also collaborate with faculty and instructors to develop curricula, assignments, and lesson plans that integrate information literacy, critical thinking, and research skills into course and curricular content.
The SEAM services are free and available to anyone in the University of Iowa community.
The SEAM
2012/2013 UI Main Library
University of Iowa
Ph: 319-384-2090
Email: LIB-SEAM@uiowa.edu
The SEAM is supported by generous library donations and The University of Iowa Libraries.