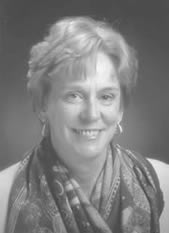 SHEILA D. CRETH
University Librarian
January 1987 – December 1999
Sheila Creth came to Iowa from the University of Michigan libraries where she served as assistant director for administrative services.  Prior to serving at Michigan she was assistant director for personnel at the University of Connecticut Babbidge Library, staff development coordinator for Columbia Unviersity Libraries, and assistant to the director of the Columbia Unviersity Computing Center.
Under Creth's leadership, the Libraries established premier library computing facilities, including the Information Arcade, Information Commons at Hardin Library for the Health Sciences, and the creation of the Iowa Women's Archive, the first such extensive collection of materials on the lives of Iowa women.
Creth earned a B.A. from Columbia University and an M.A. in communication theory and research from the University of Connecticut.  Creth resigned to start an organization development and human resources consulting business.