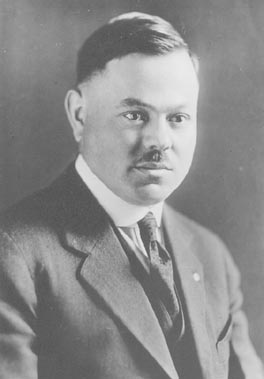 JOHN B. KAISER
Director of Libraries and Director of Library School
February 1924 – 1927
John Kaiser received a B.A. from Western Reserve University; and a B.L.S. and M.L.S. from New York State Library School.  After leaving Albany, Kaiser was Assistant Librarian in Charge of Legislative Reference Section at the Texas State Library.  He then was departmental librarian in economics and sociology at the University of Illinois, before becoming Chief Librarian at the Tacoma Public Library.  During World War I, Kaiser served as librarian at Camp Knox, Kentucky.
At Iowa, Kaiser undertook a thorough review of the functions and organization of the library system.  He consolidated areas such as order and binding, reference and reserve reading room, and requested additional staff for these areas, of which many positions were added.  Kaiser also appointed a supervisor for the unorganized departmental libraries, with the result that after two years, the 22 separate collections had been merged to fifteen.  Kaiser also went so far as to collect information on the building and cost of a new central library building, although nothing came from this.
Kaiser went to Newark, New Jersey, and retired there as the Director of the Newark Public Library in 1958.