During the fall 2020 & spring 2021 semesters, our physical office is closed. We will continue to host research consultations and instructor collaborations via Zoom.
Location:
The SEAM is located in rooms 2012/2013 on the second floor of the Main Library through the doors to the right when you're overlooking the balcony.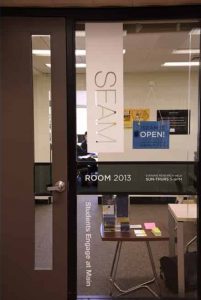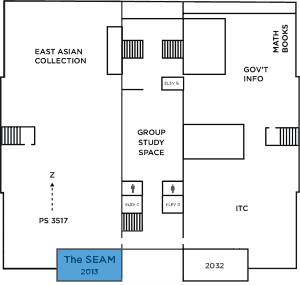 Hours:
Drop-in Research Assistance Hours: Sunday – Thursday, 5:00-9:00 pm
Students are also encouraged to schedule an appointment online!