Collection Guide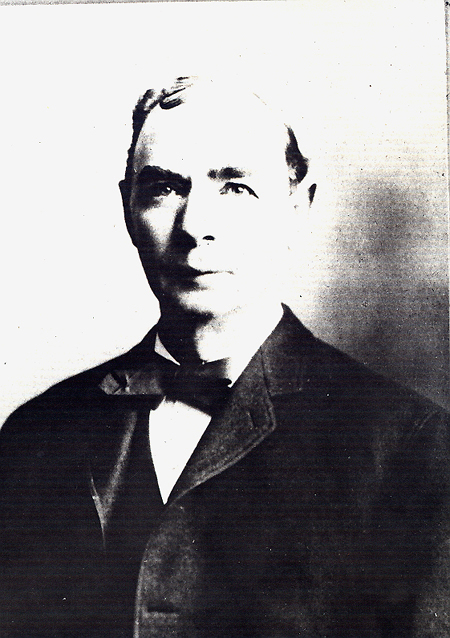 Patrick T. Walsh
Guide Contents
---
Administrative Information
Access and Restrictions:
This collection is open for research.
Digital Surrogates: Except where indicated, this document describes but does not reproduce the actual text, images and objects which make up this collection. Materials are available only in the Special Collections Department.
Copyright: Please read The University of Iowa Libraries' statement on "Property Rights, Copyright Law, and Permissions to Use Unpublished Materials"
Use of Collections: The University of Iowa Libraries supports access to the materials, published and unpublished, in its collections. Nonetheless, access to some items may be restricted by their fragile condition or by contractual agreement with donors, and it may not be possible at all times to provide appropriate machinery for reading, viewing or accessing non-paper-based materials. Please read our Use of Manuscripts Statement.
---
Agency
Note
Patrick Thomas Walsh was born on Saint Patrick's Day in 1855. His Irish parents had moved to Davenport, Iowa, in 1848 from County Clare, Ireland by way of New York. As a boy Walsh earned money working as an apprentice stonecutter on the construction of the Rock Island (Illinois) Arsenal. An agitator for the eight hour day in the 1880s, Walsh succeeded in attaining this goal, but this activity apparently cost him his job.
Walsh added to his construction skills and was involved in two separate partnerships, the Edwards and Walsh Construction Company and the Tri-State Construction Company, before creating his own Walsh Construction Company. Walsh and his foreman, Henry C. Kahl, quickly became involved with railroad expansion, eventually landing large contracts for railroads including the Great Northern, Chicago, Illinois Central, Erie, and New York Central. Walsh constructed several bridges and train stations as well. According to America's Builders (November 1952), at one point, the Walsh Construction Company possessed the largest collection of railroad stock and equipment owned by a non-railroad company. Walsh Construction Company was incorporated in Davenport in 1899, one month after Walsh turned forty-four years old. An illustration of the high esteem accorded the construction company is that it was invited to submit a bid for building the Panama Canal before the government decided to use its own engineer corps.
Walsh married Catherine Beecher in 1881 and they had six children. Thomas J. Walsh and Edward P. Walsh would eventually join their father in the company. Patrick Walsh died in 1916 and Thomas took over presidency of the company. Under Thomas's direction, the company diversified, taking on projects that included bridges, canals, tunnels, dams, and buildings. In 1937, Thomas J. Walsh III became active in the company, bringing the third generation of Walshes into the company. During World War II the Walsh Construction Company participated in the war effort by building troop training camps, battleship docks, overseas military bases, bomb factories, and even ships. After the war Walsh Construction created a Building Division, established a headquarters in San Francisco, California, and more overseas ventures in France and Germany.
A. Neville and J. Roethler, September 2005
---
Scope and Contents
This
collection consists of photocopies of correspondence, clippings, and other materials.
---
Acquisition and Processing Information
These papers were collected for the University of Iowa Libraries by
Ge
orge Sheets between 1957and 1959.
Guide posted to Internet:
November 2005
---
Biographical information for P. T. Walsh and the Walsh Construction Company
Certificate of Commendation to T. J. Walsh from the U. S. Navy, 1 March 1947. Laminated copy
Correspondence regarding Panama Canal bid, 11 March 1907 -- 22 July 1907 (photostats)
General correspondence (photocopies)
From B. Moreel, Rear Admiral of the U. S. Navy, 4 December 1943

From James Forrestal, the Secretary of the Navy, 1 September 1945

From Harry S. Truman, the President of the United States, 7 December 1948
Obituaries for P. T. Walsh (photostats)