MsC 746
THE MARION BALLOU FISK PAPERS
Collection Dates: [1906 -- 1930]
.5 linear ft.
This document includes scans from a collection of materials held by the
Special Collections Department
University of Iowa Libraries
Iowa City, Iowa 52242-1420
Phone: 319-335-5921
Fax: 319-335-5900
e-mail: lib-spec@uiowa.edu
To the inventory of the Fisk Papers
Scans of three postcards of the Chautauqua in Sabetha, Kansas in 1909.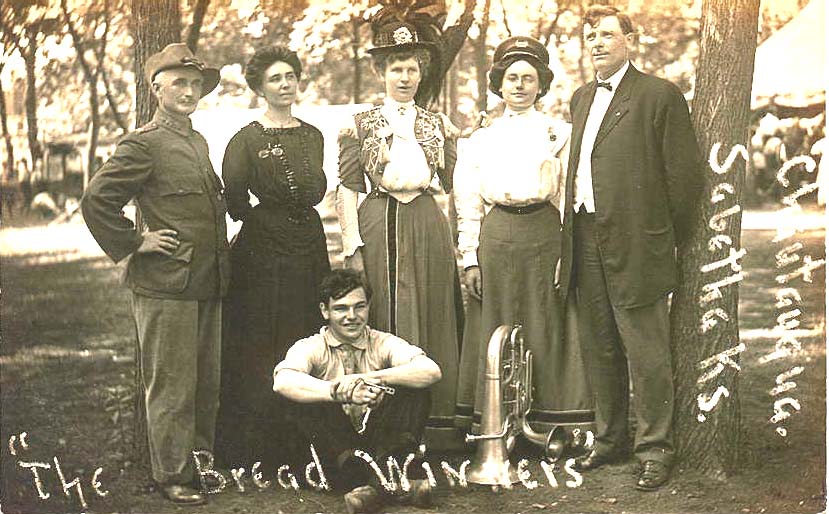 L to R: Hon. Peter McQueen; Marion Ballou Fisk; Helen Mary Butler; one of the Band girls; Rev. W. Coleman, platform manager; Mr. Ruse, Dr. McQ's lantern operator.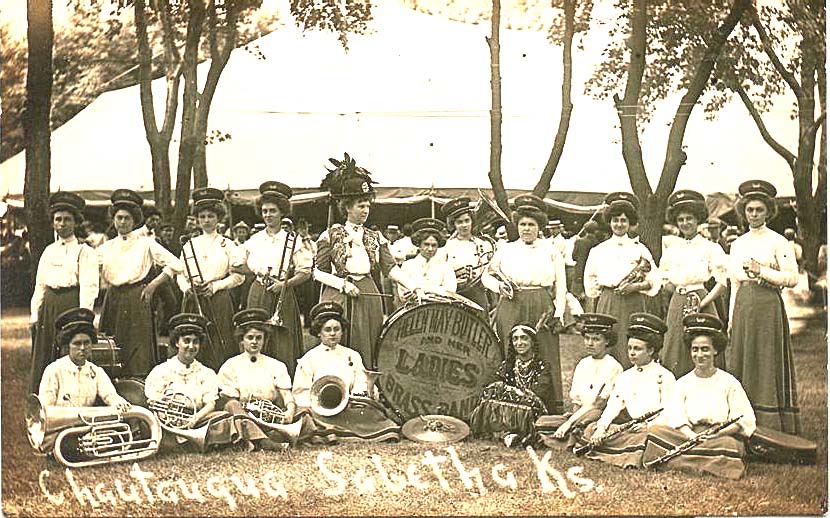 The Helen May Butler Band & Juanita as mascot.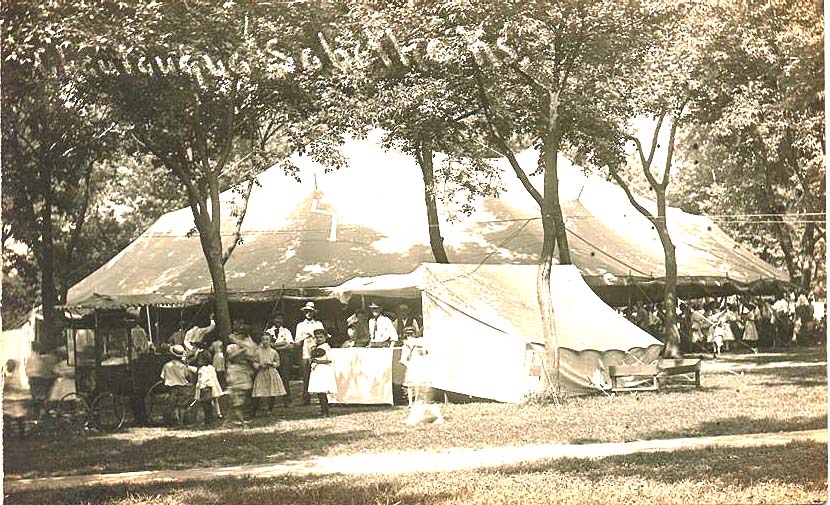 Chautauqua Tent, Sabetha, Kansas