Collection Guide
Guide Contents
---
Administrative Information
Access and Restrictions:
This collection is open for research.
Digital Surrogates: Except where indicated, this document describes but does not reproduce the actual text, images and objects which make up this collection. Materials are available only in the Special Collections Department.
Copyright: Please read The University of Iowa Libraries' statement on "Property Rights, Copyright Law, and Permissions to Use Unpublished Materials"
Use of Collections: The University of Iowa Libraries supports access to the materials, published and unpublished, in its collections. Nonetheless, access to some items may be restricted by their fragile condition or by contractual agreement with donors, and it may not be possible at all times to provide appropriate machinery for reading, viewing or accessing non-paper-based materials. Please read our Use of Manuscripts Statement.
---
Biographical Note
Joseph Niver started a small literary/radical journal, Earth, in Wheaton, Illinois, in 1930. In 1931, production of the journal was moved to Salem, Oregon. The stock market crash had a deleterious effect on subscriptions, and it ceased publication in 1932 after thirteen issues. In 1977, Niver published Earth: A History, in which he tells about the inception and production of the journal, and which include facsimiles of the first three volumes.
Niver, along with his wife Betty, enjoyed a close friendship with Gertrude Traubel, and Niver and Gertrude Traubel edited The Artsman: The Art That Is Life together. Niver also wrote an introduction to a retrospective of the Conservator, which was apparently never published.
Horace Traubel was born December 19, 1858. Shortly after his family came to Camden in 1873, they became friends with Walt Whitman. In 1890 Traubel founded a monthly paper in Camden called The Conservator, which he published from that time until his death in 1919. He also published a small Arts and Crafts movement journal, The Artsman, from 1903 to 1907. He published some literary works -- Chants Communal in 1904, Optimos in 1910, and Collects in 1915. Today, however, he is probably best remembered for his painstaking record of his conversations with Whitman during that poet's last years. Titled With Walt Whitman in Camden, it was published in three volumes during Traubel's lifetime. After his death, volume 4 was published in 1953, edited by Sculley Bradley; volumes 5 and 6 were published, edited by Gertrude Traubel, in 1964 and 1982 respectively; and volume 7 was published, edited by Jeanne Chapman, in 1992.
Traubel's daughter, Gertrude, was a contralto singer well known in the Philadelphia region. In addition to editing some of her father's work after his death, she served as an unofficial editor at the Conservator. She edited, with Joseph Niver, The Artsman: The Art That Is Life.
In 1991, Niver donated his records to the University of Iowa Special Collections Department.
---
Scope and Contents
The Niver collection is a wide-ranging collection of publications, photocopies, literary and other journals, manuscripts, letters, programs, newspaper clippings, newsletters, and photographs touching on four lives -- that of Walt Whitman in his later years; that of Horace Traubel, Whitman's amanuensis; that of Gertrude Traubel, Horace's daughter, a singer and editor of her father's work; and finally that of Joseph Niver, admirer of Horace Traubel and editor of a literary/radical journal,
Earth
.
---
Related Materials
Chants Communal. University of Iowa call number Special Collections xPS3089 T7 C5 1904
The Conservator. University of Iowa call number Special Collections fxHN51 C7
Earth: A History. University of Iowa call number fPN4900 E3 E3
Intimate with Walt: Selections from Whitman's Conversations with Horace Traubel, 1888 -- 1892. University of Iowa Libraries call number PS3232 T723 2001
With Walt Whitman in Camden, University of Iowa call number PS3232 T7 (Volumes 1-2, 4-9)
---
Acquisition and Processing Information
These papers were given to the University of Iowa Libraries by
Guide posted to Internet:
July 2001
---
Box 1
Letter pertaining to the establishment of the Niver collection
Photographic reproduction of a letter from Walt Whitman
Walt Whitman Fellowship
Materials on Whitman collected by the Traubels and Joseph Niver
Biographical material on Horace Traubel
Materials for With Walt Whitman in Camden
Quentzel, Shirley. Horace Traubel: Biographer of Walt Whitman. Master's thesis, Columbia University Department of English and Comparative Literature, 1948.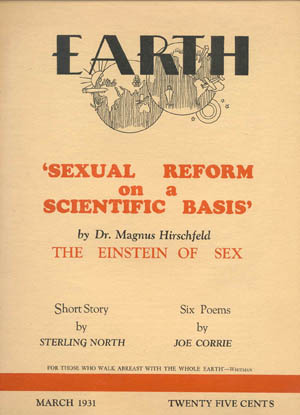 Materials relating to The Artsman
Collects
The Conservator
Box 2
Flyer for Optimos
Materials on Gertrude Traubel
Introduction to The Conservator by Joseph Niver
Earth journal, v.1, nos.1, 2, 5, 6
Technocracy, Inc.
Letters from Gertrude Traubel to Joseph Niver
Clippings and photocopies sent by Gertrude Traubel to Joseph Niver
Miscellaneous