Collection Guide
Guide Contents
---
Administrative Information
Access and Restrictions:
This collection is open for research.
Digital Surrogates: Except where indicated, this document describes but does not reproduce the actual text, images and objects which make up this collection. Materials are available only in the Special Collections Department.
Copyright:  Please read The University of Iowa Libraries' statement on "Property Rights, Copyright Law, and Permissions to Use Unpublished Materials"
Use of Collections: The University of Iowa Libraries supports access to the materials, published and unpublished, in its collections. Nonetheless, access to some items may be restricted by their fragile condition or by contractual agreement with donors, and it may not be possible at all times to provide appropriate machinery for reading, viewing or accessing non-paper-based materials. Please read our Use of Manuscripts Statement.
---
Biographical Note
Iowa author LeAnn Lemberger was born in 1954 and raised on a farm in Guthrie County. She earned her B.A. from Drake University, where, as a journalism student, she received both the Robert Bliss Award and William Randolph Hearst Award.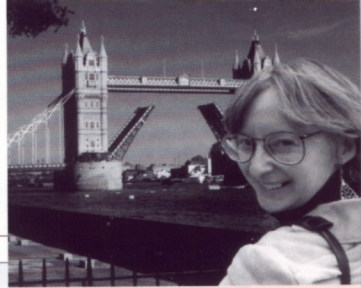 In 1981, Harlequin published her first romance novel, The Grand Hotel. She writes using the name Leigh Michaels, a combination of her own name and that of her husband Michael Lemberger. She now publishes an average of four new romances each year, making Leigh Michaels Harlequin's most-published American author. Her works have been translated into twenty-four languages and are sold in 120 countries. Most of her novels are set in the Midwest and LeAnn Lemberger still lives and writes in Ottumwa, Iowa. During the summer she teaches for the Iowa Summer Writing Festival in Iowa City. She has also written a text book and a self-help guide for students of creative writing.
---
Scope and Contents
The papers of LeAnn Lemberger date from 1982 to the present with additions being made each year. They are organized by publication date, with an alphabetical index. The vast majority of the collection consists of manuscript drafts of her various romance novels, such as The Best Made Plans, Family Secrets, and Traveling Man. Also included are articles by and about the author, copies of her newsletter Leigh Michaels Update, and teaching packets used for the Iowa Summer Writing Festival.
Where material has come to us in scrapbooks, these scrapbooks have been disbound and the material distributed into folders.
Beginning with the 2001addendum, all duplicate copies and foreign language editions of Lemberger's books will be included in this manuscript collection. Previously, these volumes had been cataloged and shelved in the Iowa Authors Collection in Special Collections.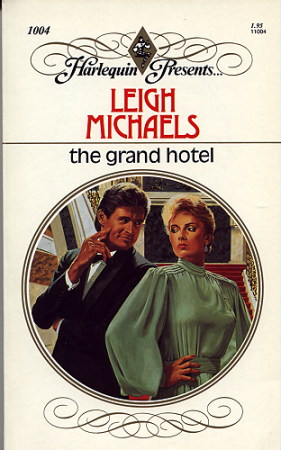 Audio Material:
Reel-to-reel broadcast of radio program and teaching materials
---
Acquisition and Processing Information
These papers are being given to the University of Iowa Libraries by
LeAnn Lemberger, with a new do
nation almost every year.
Guide posted to Internet:
August 1999
Addenda:
1993, 1994, 1996, 1997, 1998, 1999, 2000, 2001, 2002, 2003, 2004, 2005, 2007
---
Related Materials
See Leigh Micheals' web site at http://home.mchsi.com/~leighmichaels/
LeAnn's husband Michael has a very successful career as a photographer. He spent seventeen years as a news photographer, and is also a teacher of photography as well as an artist (pen and ink and computer graphics) and archivist. If you are interested in Micheal's photography and art, please visit his web site at http://home.mchsi.com/~mlemberger/
---
Box A1
Articles about Lemberger
Series III: Miscellaneous, Newsletters, Photographs, Publicity
Box S1