Manuscript Register
PAPERS OF MERLE MILLER
Collection Dates: 1948 -- 1961
(Bulk Dates:1953)
2 linear ft.
This document describes a collection of materials held by the
Special Collections Department
University of Iowa Libraries
Iowa City, Iowa 52242-1420
Phone: 319-335-5921
Fax: 319-335-5900
e-mail: lib-spec@uiowa.edu
Posted to Internet: January 1998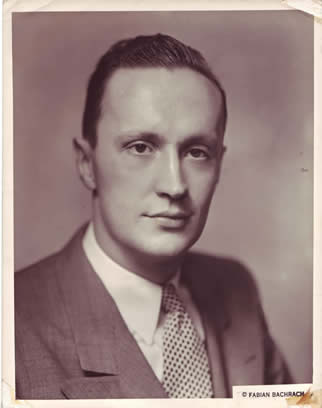 Acquisition Note: Mr. Miller donated these papers to the University of Iowa Libraries over a period of years.

Access and Restrictions:
This collection is open for research.
Photographs: Unboxed on shelf.
Digital Surrogates: Except where indicated, this document describes but does not reproduce the actual text, images and objects which make up this collection. Materials are available only in the Special Collections Department.
Copyright:  Please read The University of Iowa Libraries' statement on "Property Rights, Copyright Law, and Permissions to Use Unpublished Materials"
Use of Collections: The University of Iowa Libraries supports access to the materials, published and unpublished, in its collections. Nonetheless, access to some items may be restricted by their fragile condition or by contractual agreement with donors, and it may not be possible at all times to provide appropriate machinery for reading, viewing or accessing non-paper-based materials. Please read our Use of Manuscripts Statement.
Biographical Note
Merle Miller (1919 -- 1986) was born in Montour, Iowa. He grew up in Marshalltown, Iowa, and attended the University of Iowa. There he worked as the city editor on the Daily Iowan. He did not graduate, as he refused to take the swimming and R.O.T.C. courses required at that time. He was a correspondent for the Philadelphia Record before joining the Army in 1941. Seeing action in both the European and Pacific theatres, he became an editor of the miliatry magazine, Yank. After the war, Miller was for a short while a contributing editor to Time and an editor at Harpers. He also worked as a television script writer before being blacklisted during the McCarthy era. Miller is best known as a novelist and a biographer. He wrote biographies of three presidents, Truman, Eisenhower and Johnson. His other books include Island 49, That Winter, Reunion, and A Day in Late September.

Scope and Contents
The papers of Merle Miller date from 1948 to 1961 and are comprised of two boxes of manuscripts for four of his works. There are drafts, printers copies, correspondence, and book reviews. The manuscript record is most complete for The Sure Thing, which was published in 1953.
The bulk of Miller's papers is at Boston University.

Box 1
Dark December. Script of a television play for "Playhouse 90" and telecast on April 30, 1959. With script of a Kleenex commercial titled "Manners & the Ladies Club".
Script (two drafts)
Gay & Melancholy Sound
Book Review Digest, September 1961

Final draft. (3 folders)

Final draft
The Sure Thing:
Correspondence, 1948 -- 1949. (Author-Publisher)

Draft II (assorted fragments with revisions)

Drafts III-V of opening (with revisions)

Draft of a flashback (apparently eliminated)

Various drafts (miscellaneous assortment of pages with revisions) (2 folders)

Various drafts (miscellaneous assortment of pages with revisions) (2 folders)

Various drafts (miscellaneous assortment of pages with revisions) (3 folders)

Various drafts (miscellaneous assortment of pages with revisions)

Manuscript fragments (most cut before final version)

Printer's copy (with revisions) (2 folders)

Printer's copy (with revisions)
Box 2
That Winter
Miscellaneous manuscript material and suggested corrections

Printer's copy (with revisions) (3 folders)
Box 3 (Oversized)
Portrait of a young Miller
Portrait of Miller, apparently taken for That Winter; not used