319-335-5299 | 1031 MAIN LIB
319-335-9150 | 3rd Floor, HLHS
All Branch Libraries provide circulation services. Please visit our Campus Libraries page for contact information. Appropriate identification is necessary in order to check out materials from the Libraries.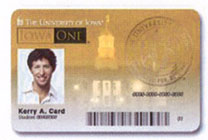 Service Request Forms
My Account
View what you have checked out or recalled, view the status of your holds and renew short-term loans.

You may also access your circulation account by going to My Personal Library from almost any library web page or by selecting My Account while in the InfoHawk Catalog

Borrowing Materials FAQ