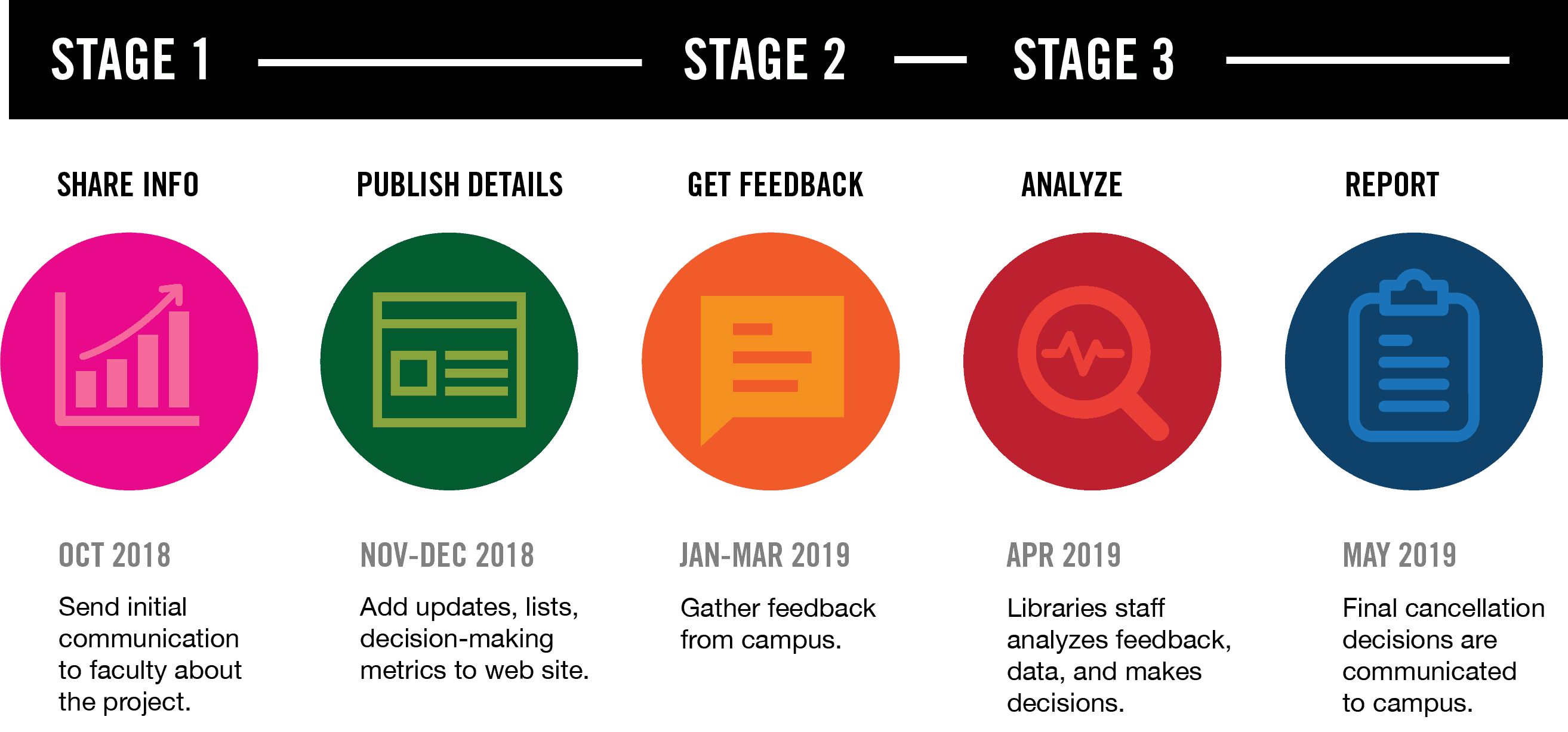 Where are we in the process?
Stage 3 (May 2019) – Publish final list.
The UI Libraries has shared information with the campus community (download the letter or read it in IowaNow) outlining the rationale for the cancellation project and the steps in the review process.
Via email, the University Libraries has shared proposed lists of cancellations with departments. The lists, based on subscription usage and cost data, were organized by discipline and also by title.
Faculty, students, and researchers have been invited to provided feedback on proposed cancellations by completing a form.
The UI Libraries has carefully considered feedback and has arrived at a final list of cancellations, available by discipline and by title.