Floor plans for the New Engineering Building (the oldest part of Seamans Center) which was built in 1905-06 show an engineering library in the eastern part of the space now occupied by the Engineering Commons.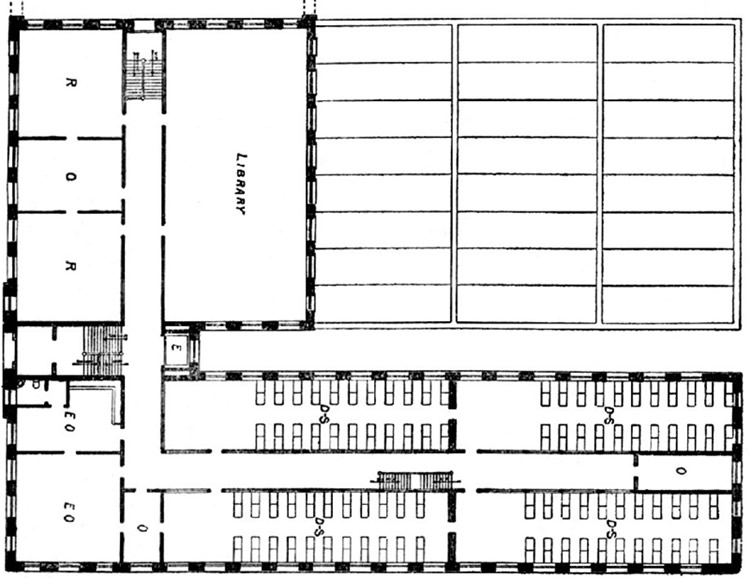 At some time later (possibly when the section called the "Radio Wing" was built), one of the drawing rooms was converted into a library. The first photo shows the room in its original form. The next picture shows the same space as the upper level of the Engineering Library. The library photograph is dated January 1966 just prior to a major renovation. Note the floors, which are bare concrete: After 1901 the University took fire-resistant construction very seriously. The basement level was also used for library materials at this point, though as can be seen it was rather a grim looking room evidently used mostly for storage of older materials.
In the 1960s renovation, a second drawing room was converted for library use and the basement was finished. This was the state of library facilities until 1997. The last photographs were taken as the Engineering Library was being dismantled and moved into "exile" in the Main Library while Seamans Center construction was underway.