The nearly 6,500 volumes in the John Martin Rare Book Room are original works representing classic contributions to the history of the health sciences from the 15th through 21st Centuries. Also included are selected books, reprints, and journals dealing with the history of medicine at the University and in the State of Iowa.
Secondary sources such as histories of particular subjects, biographies, and bibliographies are housed in the Hardin Library main collection.
Notes from the RBR
GOVARD BIDLOO (1649-1713). Anatomia humani corporis. Amsterdam, 1685.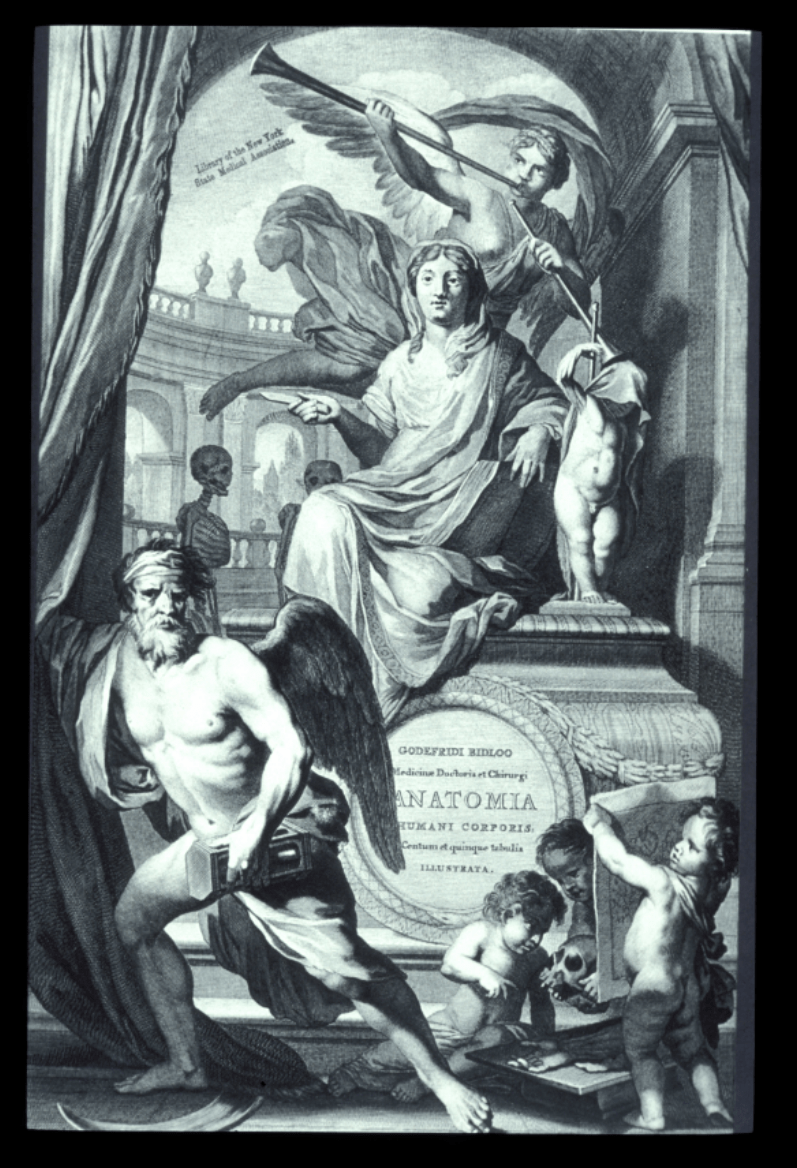 Bidloo, professor of anatomy at The
Hague, was physician to William of
Orange. An English contemporary,
William Cowper, furnished his Anatomy
of Humane Bodies almost completely
with engravings plagiarized
from this book by Bidloo, who
promptly and publicly excoriated
Cowper in a published communication
to the Royal Society.
More
History of Medicine Society
Marquis Berrey presents
Ancient Surgery in Early Modern Italy: Celsus, Benivieni, Morgagni
Thursday, January 25, 2018 – 5:30-6:30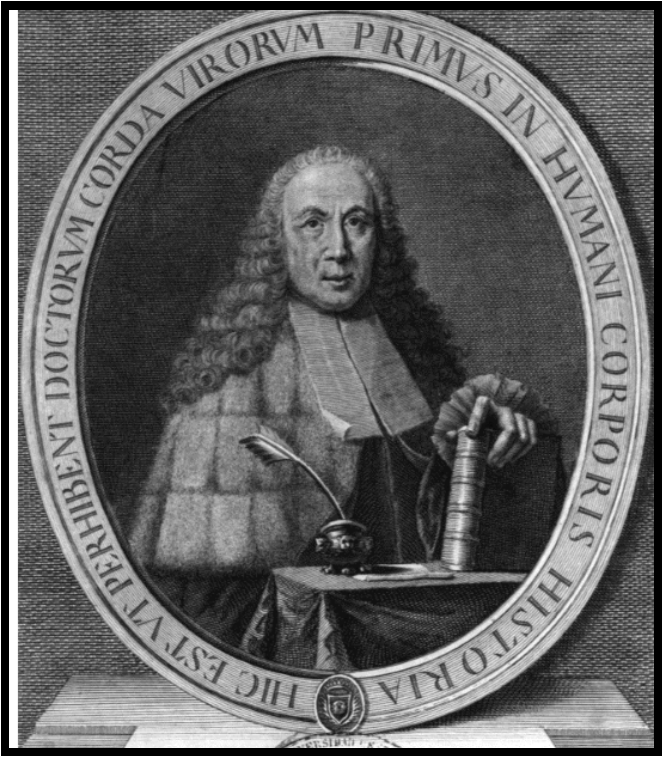 European medical professionals from the 15th through the early 19th centuries treated the De Medicina "On Medicine" by the ancient Roman encyclopediast Aulus Cornelius Celsus (fl. 30 CE) as a standard medical reference equivalent to the works of Hippocrates and Galen. This lecture considers how Benivieni and Morgagni put Celsus' De Medicina to work in medical ethics, in identifications of syphilis, and in specific surgical interventions.