The nearly 6,500 volumes in the John Martin Rare Book Room are original works representing classic contributions to the history of the health sciences from the 15th through 21st Centuries. Also included are selected books, reprints, and journals dealing with the history of medicine at the University and in the State of Iowa.
Secondary sources such as histories of particular subjects, biographies, and bibliographies are housed in the Hardin Library main collection.
History of Medicine Society
Donna's Adventures in the John Martin Room, or Through the Door to Room 446 and what Donna Found There.
Thursday, November 21, 2019
5:30-6:30
Hardin Library Room 401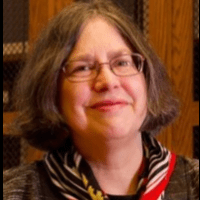 Join Donna Hirst on a ten year retrospective of activities and adventures in the John Martin Rare Book Room. Anecdotes about classes and groups that visited the room, open houses, exhibits, and gems of the collection will be highlighted. Digitization, conservation, and collection management will be discussed. A tour of collection highlights and special acquisitions will follow the talk.
Notes from the Rare Book Room
RICHARD LOWER (1631-1691). Tractatus de corde. Amsterdam: Apud Danielem Elzevirium, 1669. [16] 232 pp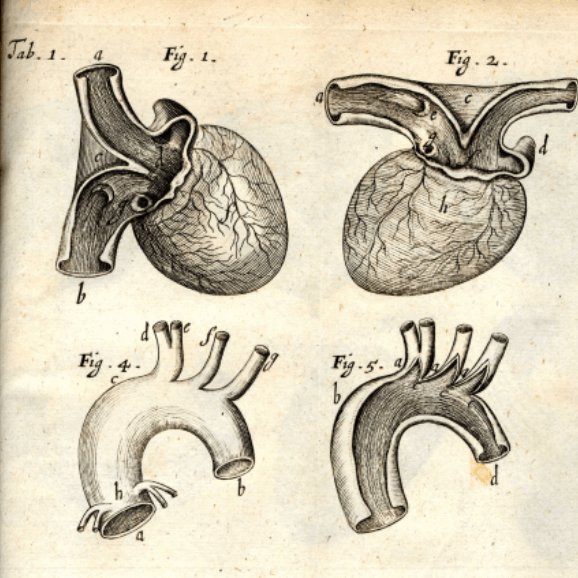 Richard Lower was one of the foremost English physiologists of the seventeenth century, and his treatise is the first important work on cardiac physiology to appear after the work of Harvey. In this book, Lower first described many finer structures of the heart, including the scroll-like nature of the musculature. He discussed the physiology and mechanism of the heart and of respiration, described his experiments on transfusion, and gave an accurate description of tricuspid valve endocarditis.