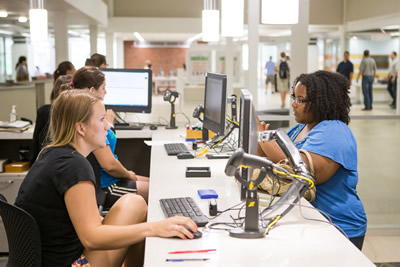 Chat online for assistance from one of these library departments or branches:
Research and Library Instruction
Government Information
Interlibrary Loan
Map Collection
Hardin Library for the Health Sciences
Pomerantz Business Library
Sciences Library
Email questions to library departments or branches.
Telephone the University Libraries for information or reference assistance.
Get individual guidance from a research librarian or subject specialist.
Contact a librarian for an instruction session.
Visit one of the libraries for personal assistance from a librarian or staff person.
The University of Iowa Libraries
100 Main Library (LIB)
125 West Washington St.
Iowa City, IA 52242-1420
Related information:  User Privacy Policy
Last revised: 7/18/2013