Five Hundred (+) Years of the Book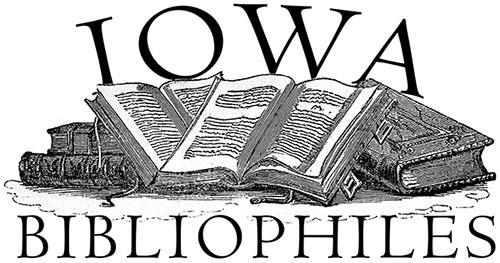 Each month will features a guest speaking about books from a specific century, using examples from Special Collections or their personal collection. Meetings begin at 6:00pm in the Special Collections Reading Room, Third Floor, University of Iowa Main Library, at the corner of Madison and Burlington Streets, Iowa City.
Meetings will generally last for an hour. Afterwards, we encourage attendees to gather for a post-meeting get-together at the Clinton Street Social Club, 18 1/2 S. Clinton Street, Iowa City, for dinner, drinks, or general bibliophilic fellowship.
All meetings are free and open to the public.
The 2013-2014 Schedule:
September 11, 2013: 15th Century Books with Pat Olson
Pat Olson, Special Collections Librarian, presents on fourteen incunables newly-acquired by Special Collections. He will be discussing the antiquarian book market and the process that was undertaken to acquire these books. Attendees will be able to examine the books.
October 9, 2013: 16th Century Books with Blaine Greteman
November 13, 2013: 17th Century Books with Adam Hooks
February 12, 2014: 18th Century Books with Arthur Bonfield
March 12, 2014: 19th Century Books with Dr. Kendall Reed
April 9, 2014: 20th Century Books with Lisa Martincik and Kalmia Strong
May 14, 2014: 21st Century Books with Gary Frost