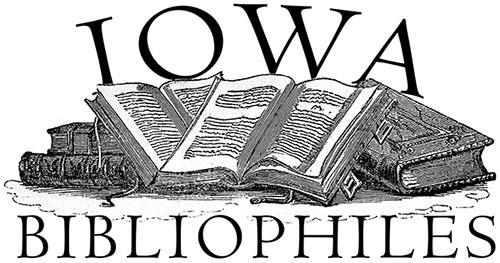 Each meeting of the Iowa Bibliophiles has an invited guest speaking about an aspect of book history or collecting featuring their collections or materials from Special Collections. Coffee and light refreshments will be available beginning at 6:30 pm, with the evening's talk starting at 7:00 pm in the Special Collections Reading Room. The Reading Room is on the third floor of the University of Iowa Main Library, at the corner of Madison and Burlington Streets, Iowa City. Meetings will generally last for an hour.
All meetings are free and open to the public.
The 2018-2019 Schedule:
September 2018 – "A Garden of Forking Paths: How to Read a Fifteenth-Century Venetian Herbal" with Dr. Sarah Kyle from University of Central Oklahoma
October 2018 – "Before Print: How Paris Became a Major Center for Book Publishing in the 12th-15th Centuries" with Dr. Katherine Tachau from the University of Iowa
November 2018 – "People and the Book: the Voices of Manuscripts from the Middle Ages" with Laura Light of Les Enluminures
December 2018 – "Scribe Notices, Up Close and Personal" with Cheryl Jacobsen from Center of the Book, University of Iowa
February 2019 –  "Development of the Eighteenth Century English Encyclopedia or Dictionary of the Arts and Sciences" with Arthur Bonfield
March 2019 – "The Publication History of the Tale of Peter Rabbit" with Lindsay Moen, Special Collections Librarian
April , 2019 – New Acquisitions Open House with Margaret Gamm and Special Collections staff
May 2019 –  Gallery Tour of the new Walt Whitman exhibit with curators Stephanie Blalock and James O'Neill
CALENDAR OF UPCOMING EVENTS
---
ACCOMMODATIONS
Individuals with disabilities are encouraged to attend all University of Iowa sponsored events. If you are a person with a disability who requires a reasonable accommodation in order to participate in this program, please contact Elizabeth Riordan at elizabeth-riordan@uiowa.edu in advance of the event.