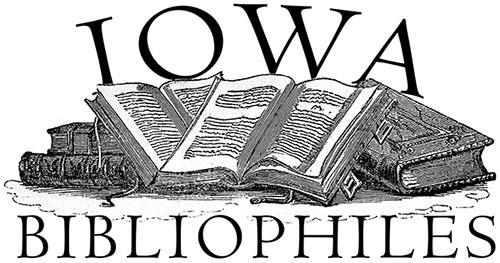 Each meeting of the Iowa Bibliophiles has an invited guest speaking about an aspect of book history or collecting featuring their collections or materials from Special Collections. Coffee and light refreshments will be available beginning at 6:30 pm, with the evening's talk starting at 7:00 pm in the Special Collections Reading Room. The Reading Room is on the third floor of the University of Iowa Main Library, at the corner of Madison and Burlington Streets, Iowa City. Meetings will generally last for an hour.
All meetings are free and open to the public.
---
2016-2017 CALENDAR OF EVENTS
Refreshments at 6:30pm – Program at 7:00pm – Special Collections Reading Room – Third Floor, UI Main Library
September 14 – Adam Hooks  – (Note location: UI Main Library Gallery)
This event is part of SHAKESPEARE AT IOWA (Aug. 29—Dec. 30), a celebration hosted by the University of Iowa Libraries.
Join Adam Hooks, Shakespeare scholar and professor of English at the UI, and curator of "The Books that Made Shakespeare" exhibition. Hooks will give visitors a tour of the gallery and a look at some books related to the exhibit that are not in the Gallery cases—an exclusive view of bonus content!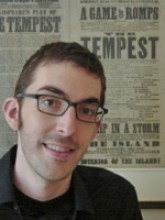 Adam Hooks teaches undergraduate courses on Shakespeare, early modern drama and poetry, and book history. He also teaches graduate courses on Shakespeare, and seminars in textual theory and practice and aims to keep our Special Collections librarians busy.
He is the author of Selling Shakespeare: Biography, Bibliography, and the Book Trade (Cambridge University Press, 2016). Selling Shakespeare tells a new story about Shakespeare's life and career in print, a story centered on the people who created, bought, and sold books in the early modern period. This book offers a new kind of biographical investigation and historicist criticism, one based not on external life documents, nor on the texts of Shakespeare's works, but on the books that were printed, published, sold, circulated, collected, and catalogued under his name.
October 12 – Emily Martin, "Finding My Way To Shakespeare"
This event is part of SHAKESPEARE AT IOWA (Aug. 29—Dec. 30), a celebration hosted by the University of Iowa Libraries.
Coinciding with the "Shakespeare Redesigned" exhibition on the third floor of the Main Library, artist Emily Martin will speak about her work, several examples which are included in the exhibition.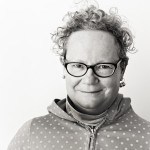 Emily Martin has been making movable and/or sculptural artists books since the late 1970's. Her books are narrative sometimes autobiographical and make use of format as a metaphor for content. Currently she is exploring Shakespeare's tragedies. Emily Martin lives in Iowa City, Iowa, USA where she has her studio and also teaches at the University of Iowa Center for the Book. Her work is in public and private collections throughout the United States and internationally, including the Metropolitan Museum of Art, New York; The Victoria and Albert Museum, London; The Museum of Contemporary Art of Chicago; The Marvin and Ruth Sackner Archive of Concrete and Visual Poetry, Miami Beach, Florida; The Library of Congress and others.
November 9 – Blaine Greteman, "Shakeosphere"
This event is part of SHAKESPEARE AT IOWA (Aug. 29—Dec. 30), a celebration hosted by the University of Iowa Libraries.
What can new digital technologies tell us about old books and the people who made them? Renaissance scholar and UI English Professor Blaine Greteman will discuss and demonstrate his digital project, "Shakeosphere," which has mined information about publishers, booksellers, printers, and authors from half a million books published between 1473 and 1800. Shakeosphere uses this data to map relationships between these people, so that we can discover how Shakespeare and his contemporaries were connected by a rapidly changing communications network. By employing some of the same algorithms that Facebook uses to find your friends – or the NSA uses to find potential terrorists – Greteman and the team working on Shakeosphere are also able to identify the "hubs" in this network. This talk will explain some of the ways that such work reveals a hidden history of the printers, publishers, and booksellers who gave us Shakespeare.
Blaine Greteman is the author of The Poetics and Politics of Youth in Milton's England (Cambridge, 2013) and many articles in scholarly journals and popular magazines, including TIME, The New Republic, and Slate.
December 14 – Arthur Bonfield, "The Why, How, What, and Result of 60 Years of Rare Book Collecting"
Arthur Bonfield will speak about 60 years of rare book collection and enchant us with treasures from his collections.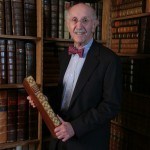 Arthur Bonfield is a Professor at the Iowa Law School and has been collecting books published between 1490 and 1800 for 60 years. He has collected about 1,000 books printed during that period and focuses his collecting on voyages, travels, and geography; English and European history; encyclopedias and dictionaries of the arts and sciences; political philosophy; and herbals.
January – No Meeting
February 8 – Music Library Rare Book Room Tour
March 8 – Margaret Gamm – "Developing Collections at Iowa"
Margaret Gamm, Special Collections Acquisitions and Collection Management Librarian, will provide an in-depth recap of acquisitions over the past three years. Learn how the University acquires material through purchase and donation, and discover which areas have been most heavily developed, all the way from Medieval manuscripts to modern artists' books.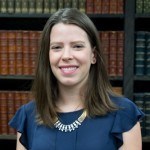 Margaret Gamm serves as the Acquisitions and Collection Management Librarian for Special Collections. She came to Iowa after earning her MSLS at UNC-Chapel Hill in 2013. As Acquisitions Librarian, she works with donors and booksellers to acquire books, manuscripts, and maps. In her role as Collection Management Librarian, she works with Libraries staff to preserve and maintain collections.
April 12 – Amy Chen – "Teaching Book History with Codex Conquest"
Join Amy Chen, the Special Collections Instruction Librarian at the University of Iowa, for a fun-filled evening. Amy will describe how she designed Codex Conquest: The Game of Book History to teach students ranging from high school through graduate school. Then, the Bibliophiles will have the opportunity to play the game.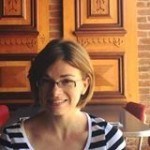 Amy Hildreth Chen is the Special Collections Instruction Librarian at the University of Iowa. Previously, she served as Council on Library and Information Resources (CLIR) Postdoctoral Fellow in the Division of Special Collections at the University of Alabama and as an assistant to Kevin Young, curator of literary collections and the Raymond Danowski Poetry Library, at Emory University's Rose Library. She received her PhD in English from Emory in 2013.
May 10 –  Biblio Book Club
ACCOMMODATIONS
Individuals with disabilities are encouraged to attend all University of Iowa sponsored events. If you are a person with a disability who requires a reasonable accommodation in order to participate in this program, please contact Colleen Theisen colleen-theisen@uiowa.edu in advance of the event.