A Year of Collecting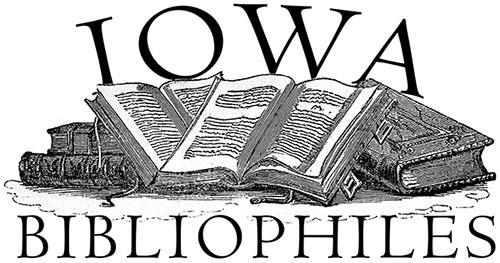 This year's events focus on collectors and their collections. Each month will feature a guest speaking about the focus of their collection, and about their collecting methods and history, using examples from Special Collections or their personal collection. Coffee and Tea will be available beginning at 5:30 pm, with the evening's talk starting at 6:00 pm in the Special Collections Reading Room. The Reading Room is on the third floor of the University of Iowa Main Library, at the corner of Madison and Burlington Streets, Iowa City. Meetings will generally last for an hour.
Meetings will generally last for an hour. Afterwards, we encourage attendees to gather for a post-meeting get-together at the Clinton Street Social Club, 18 1/2 S. Clinton Street, Iowa City, for dinner, drinks, or general bibliophilic fellowship.
All meetings are free and open to the public.
The 2014-2015 Schedule:
September 10, 2014: Maps with Dee Hoover
October 8, 2014: English Chronicles with Arthur Bonfield
November 13, 2014: SPECIAL THURSDAY EVENT
UI Libraries Conservation Lab 30th Anniversary Celebration
February 10, 2015: Collecting Iowa's History with Michael Zahs
March 11, 2015: Round table discussion on collecting
April 8, 2015: Science Fiction and Film with Dennis Lynch
May 13, 2015: Holinshed's Chronicle with Arthur Bonfield