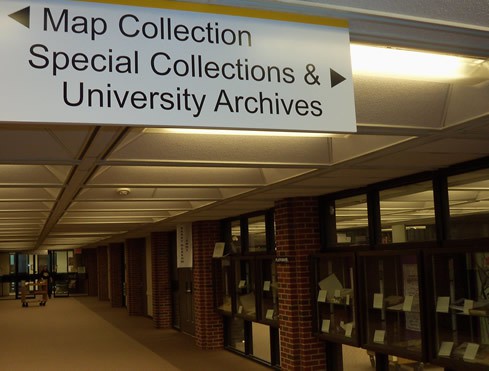 Special Collections & University Archives offers a range of services for University of Iowa instructors and others interested in teaching with and about the books, manuscripts, archives, fanzines and other materials in our collections. Our staff can assist with identifying appropriate material and developing class assignments. We are also prepared to assist with or conduct a variety of instruction sessions ranging from a general introduction to the resources that are available in Special Collections & University Archives to an in-depth presentation on specific materials and their historical contexts.
Please submit your request by completing the form on this page at least two weeks in advance of your planned visit.  Call slips should be filled out at least a week in advance to allow our staff time to prepare your materials.
If you have questions or need special arrangements please contact our Public Services Librarian, Lindsay Moen. We look forward to working with you!
Please sign-up below.