Collection Guide
Guide Contents
---
Administrative Information
Access and Restrictions:
This
collection is open for research.
Digital Surrogates: Except where indicated, this document describes but does not reproduce the actual text, images and objects which make up this collection. Materials are available only in the Special Collections Department.
Copyright: Please read The University of Iowa Libraries' statement on "Property Rights, Copyright Law, and Permissions to Use Unpublished Materials"
Use of Collections: The University of Iowa Libraries supports access to the materials, published and unpublished, in its collections. Nonetheless, access to some items may be restricted by their fragile condition or by contractual agreement with donors, and it may not be possible at all times to provide appropriate machinery for reading, viewing or accessing non-paper-based materials. Please read our Use of Manuscripts Statement.
---
Scope and Contents
This collection contains employee timetables, images of locomotives, instructional materials for the use and maintenance of locomotives, periodicals devoted to railroads, public timetables, union information, and some miscellaneous materials. The collection dates from the 1880s to the early 1990s.
Processed by Sheri Kleinwort, 2005 addendum by Mohammad Shawaqfeh
Photographs:
Audio Material:
---
Related Materials
Subject guide
for railroadiana at the University of Iowa
http://www.lib.uiowa.edu/sc/resources/railroadiana
---
Acquisition and Processing Information
This collection was donated to the University of Iowa Libraries by D. M. Christisen between 2002 and 2005.
The collection was donated in memory of Locomotive Engineers H. L. Christisen and Glenn Linn, employees of the Milwaukee Road.
Guide posted to Internet:
February 2003
Addenda:
2005
---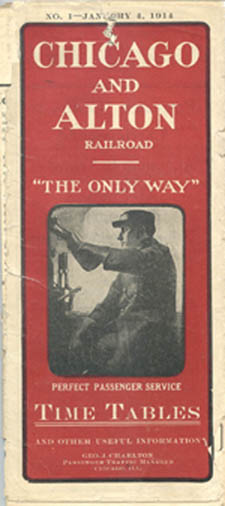 Box Contents List
S
eries
I -- Employee Timetables
Series II -- Images
Series
III -- Instructional Materials
Series IV -- Miscellaneous
Series V -- Periodicals
Series VI -- Timetables
Series VII -- Unions
Series VIII -- Brochures and Leaflets
Series IX -- Audio Materials
Series X -- Booklets
Series XI --Maps
Series XII -- Interstate Commerce Commission (ICC) Investigations of Accidents
Series XIII -- Christisen and Linn Memorabilia