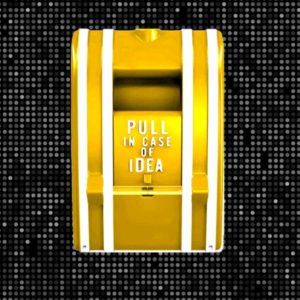 Have a project you want to make a reality? The Creative Kick-Start is sponsored by the Engineering Technology Center, John Pappajohn Entrepreneurial Center, and the Engineering Library.  This program is for engineering students (undergraduate and graduate) to submit a proposal to receive up to $1000 in funding for prototyping/developing their projects.
What to Do? 
Think of an idea!  Student Information
Identify a faculty or staff sponsor. Sponsor Information
Fill out the Application!  (Deadline Due Monday, Nov. 7, 2022)
Pick up RedBox and Funds (Nov 28 – Dec 9) Sign up for Workshop
Progress Reports (Due January 27th and March 10th)
Present your project at College of Engineering Annual Research Open House in Early April 2023.
Those award winners who make progress developing their prototype / designing / developing their project and are not graduating in May 2023 will be eligible for an additional $5000 one time grand prize award at the completion of this event in April to help them continue to turn this project/idea into a business.
Hawkeye Head Holder, Multi-functional Compartmentalized Product Analysis Reactor, Next-Generation Stage Measurement at Ungauged Locations using IoT, Palate Pal, Sled-Pull Power Optimization for Athletes, The Attentive Scooper, Throat and Airway Simulator, and UCan!
Air Chair, Asonus Tech, Body Betty, Car Turbo Jet Engine, Kineta, A Lyapunov-Based Control System for Path-Following WIPs, Optoshoulder, Patient Table, Rocket Bike, and The Root Canal Pal
Acoustic Fire Suppression Device, The Bugle Chip, Convert Any Piano to a Player Piano, Irrigation Control System, The KnowGlobe, Metered Dose Sunscreen Device, Stable Eyes, The Talon Retractor, TSAT – Terrestrial Satellite Acquisition and Tracking, and What's Behind the Pink Ribbon: Tackling Truncal Lymphedema
3D Modeling an Abdominal Aortic Aneurysm, Autonomous Robotic Boat, The Bandit, Desktop CNC Router/3d Printer Hybrid, Electronic Buccal Drug Delivery System, Gripping Neuropathy, The Little Jonny That Could: Providing Independence for Congenital Arm Amputees, Precision Landing System for Autonomous Aircraft, Smart Mirror, and T4 – Table Top Tension Tester