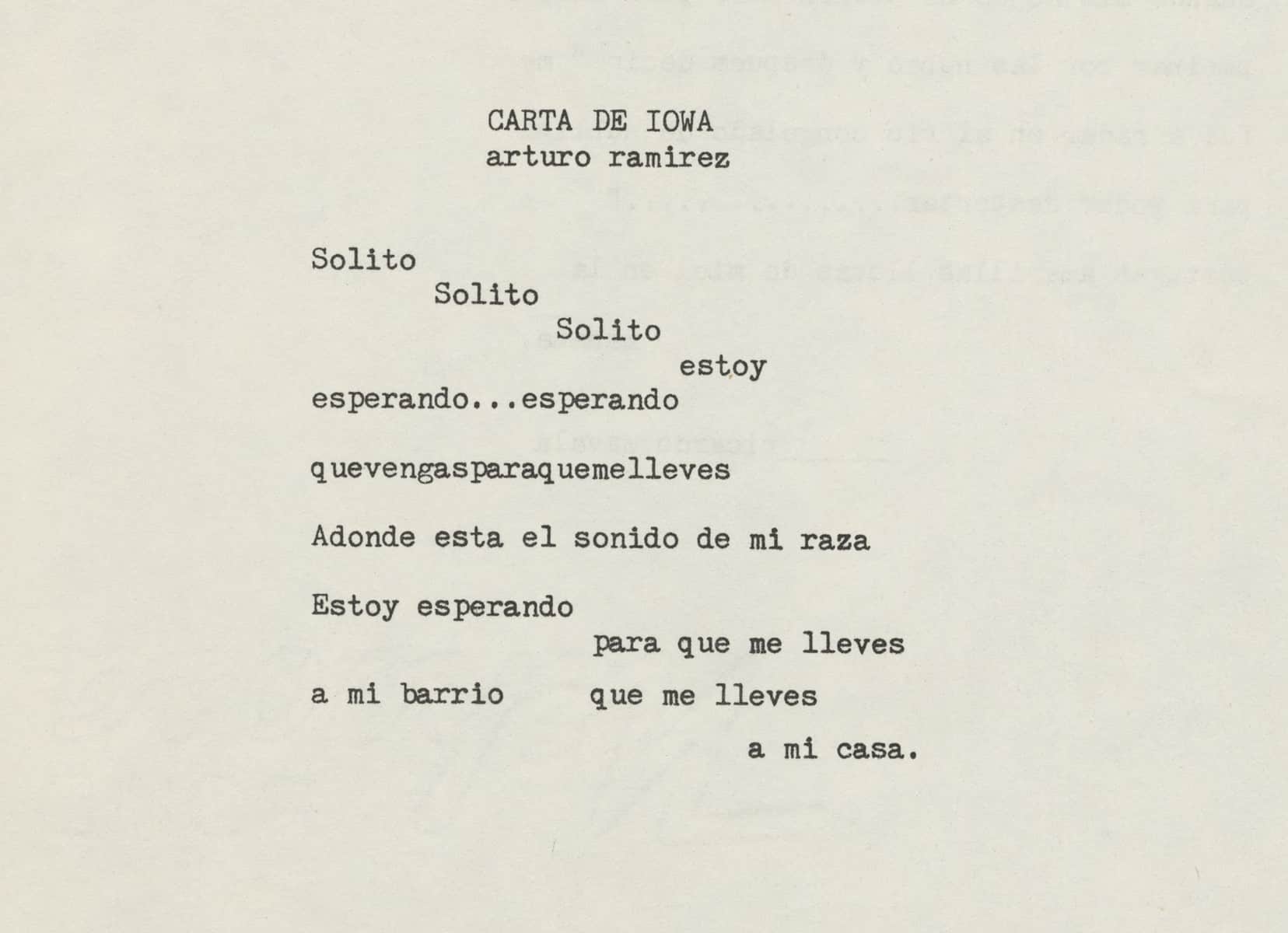 "Carta de Iowa," Arturo Ramirez. Nahuatzen Vol. 1 No. 2, May-June 1972.
This poem is a brutally honest wish to be whisked away to a place that feels like home. The LNACC was born, in part, from feelings like these.
-Christopher Ortega, Undergraduate Engagement Librarian, UI Libraries
Image text:
"Carta de Iowa"
Arturo Ramirez
Solito
Solito
Solito
estoy
esperando…esperando
quevengasparaquemelleves
Adonde esta el sonido de mi raza
Estoy esperando
para que me lleves
a mi barrio que me lleves
a mi casa.