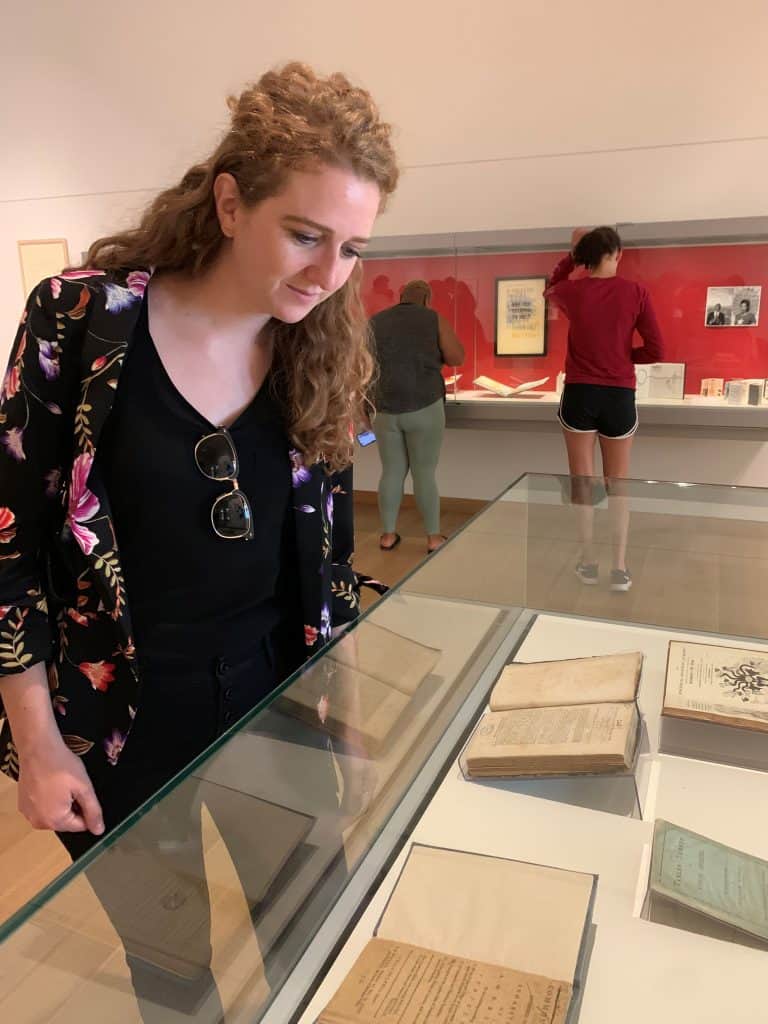 The University of Iowa Libraries' Main Library Gallery welcomes classes of all kinds. University faculty are encouraged to incorporate current or upcoming Main Library Gallery exhibits into their course schedules.
This could include, among other things:
● Class visits as a group to view an exhibit
● Assigning students to visit the Gallery outside of class
● Scheduling a curator guided tour (as possible)
● Using exhibit catalogs and literature as reference material
Contact us to include the Main Library Gallery in your course!
About the Gallery
Exhibits at the Main Library Gallery give the University of Iowa campus community and the general public access to the rich collections of the University of Iowa Libraries, including rare and historically significant items. From among treasures archived deep in University Libraries Special Collections, exhibit curators select unique objects, photos, papers, and books for each exhibition that tell fascinating stories about a range of topics. Additionally, visitors may also find carefully chosen artifacts and papers from partner institutions. The Main Library Gallery is a member of the American Alliance of Museums.