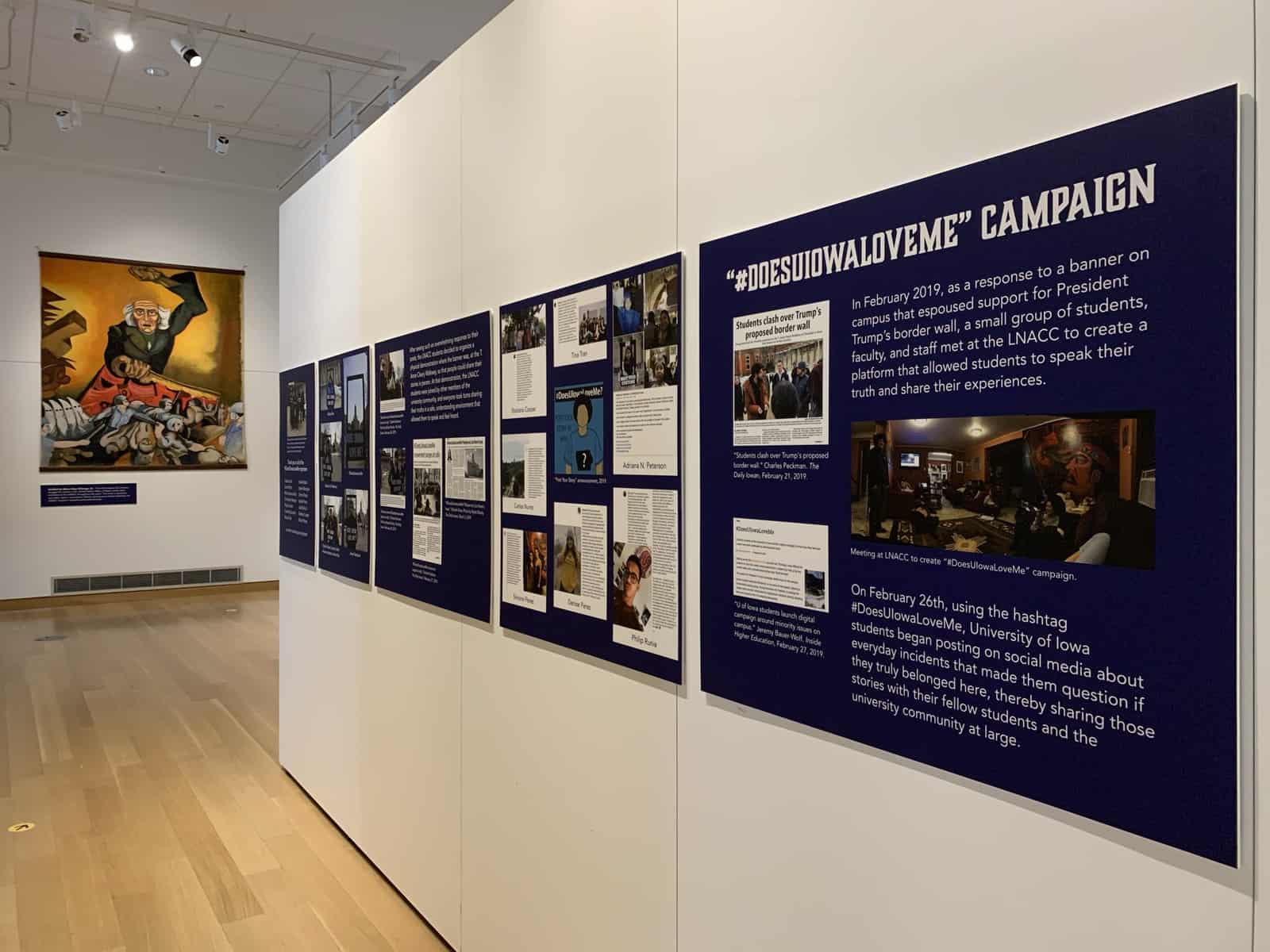 From the exhibition:
In February 2019, as a response to a banner on campus that espoused support for President Trump's border wall, a small group of students, faculty, and staff met at the LNACC to create a platform that allowed students to speak their truth and share their experiences.
On February 26th, using the hashtag #DoesUIowaLoveMe, University of Iowa students began posting on social media about everyday incidents that made them question if they truly belonged here, thereby sharing those stories with their fellow students and the university community at large.
After seeing such an overwhelming response to their posts, the LNACC students decided to organize a physical demonstration where the banner was, at the T. Anne Cleary Walkway, so that people could share their stories in person. At that demonstration, the LNACC students were joined by other members of the university community, and everyone took turns sharing their truths in a safe, understanding environment that allowed them to speak and feel heard.
Thank you to all of the #DoesUIowaLoveMe organizers:
· Carissa Colón
· Denise Pérez
· Mónica Aparicio Ruiz
· Christopher Vazquez
· Miguel Jacobo
· Esmeralda Saucedo
· Manuel Sida
· Heather Baird
· Naomi Marroquin
· Simona Flores
· Isabela Flores
· José Muñiz Jr.
· Shatiana Cooper
· Miriam Porras
· and other students past and present