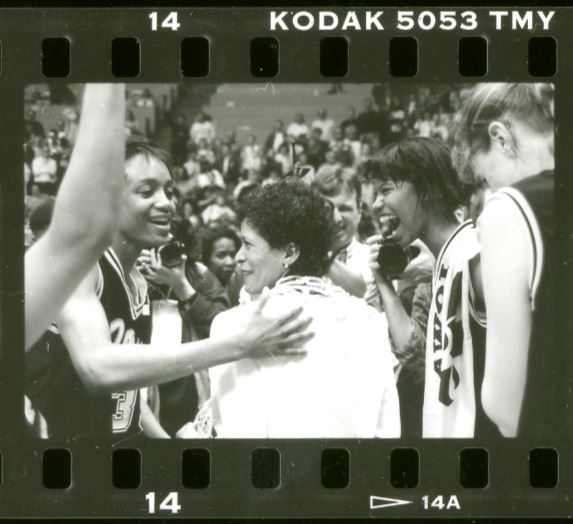 Center for Media Production Photographic Service Images Collection, University Archives.
---
Text by Denise Anderson, co-curator of We Are Hawkeyes: Celebrating 175 Years of Student Life at the University of Iowa.
Final Four Bound! C. Vivian stringer celebrated on March 27, 1993 with her team on their 72-56 win over second-ranked Tennessee, sending Iowa women to their first ever Final Four match in Atlanta to play Ohio State in the semifinals. 
Stringer became the first African American to coach a Big Ten women's basketball team, and she has taken three teams to the Final Four (Cheyney, Iowa, and then Rutgers twice).