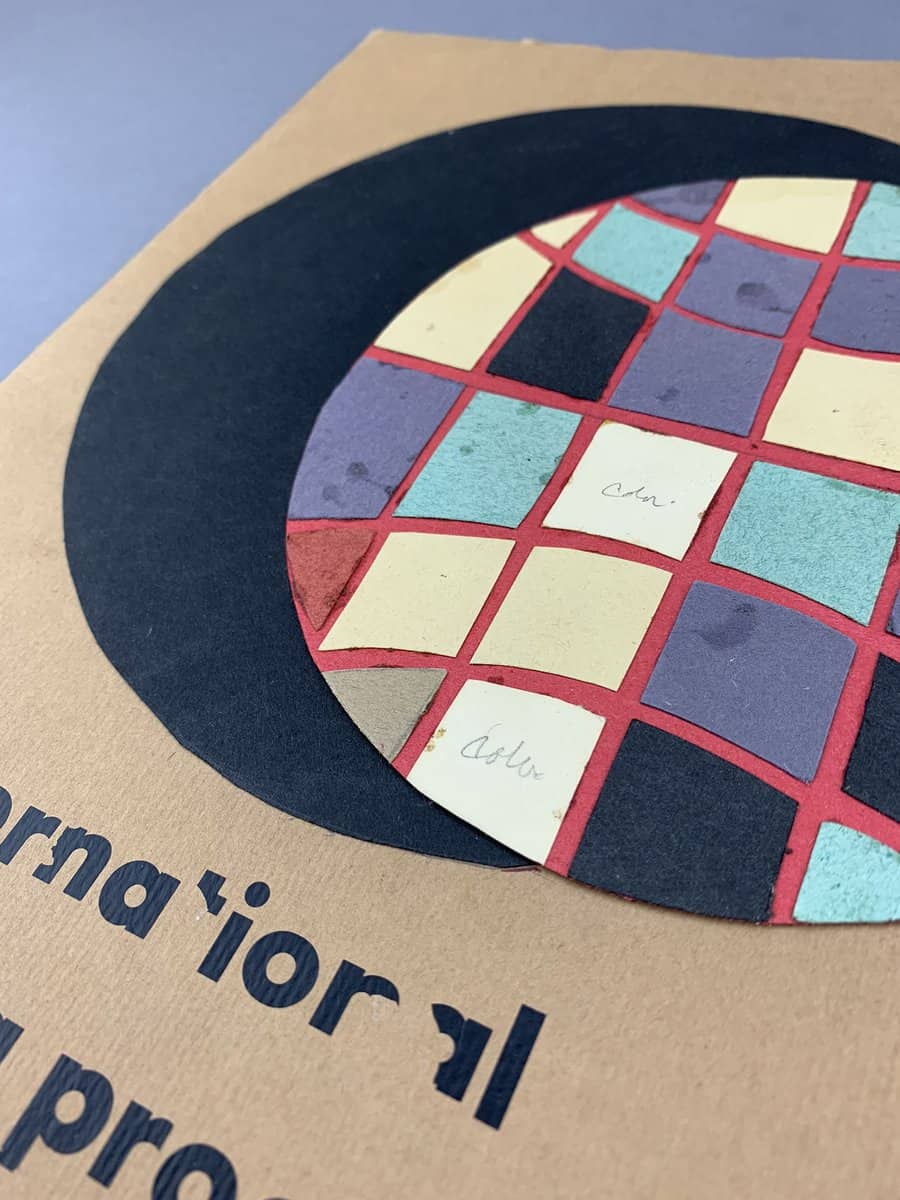 Handmade paste-up model of International Writing Program brochure, designed and signed by Fernando del Paso, 1971. Paul Engle Papers [msc 514], Special Collections & Archives.
---
Note from co-curator Lisa Gardinier:
Fernando del Paso came to Iowa City after publishing a volume of poetry and his first novel, José Trigo. He was one of the early residents who stayed for an extended period, about two years, while working on what would become his second novel, . Before dedicating himself to writing full-time, he worked in advertising, and put those skills to use for a fledgling International Writing Program before he left in 1971, designing a mock-up of a brochure. It is unclear if he designed the black and green logo, which was in use in 1970, but Paul Engle reported to university administration that del Paso and Nelson Arietti, the husband of Venezuelan writer Antonieta Madrid, had created professional-quality promotional materials for IWP, saving a significant amount of money.
In the image below with detail from the interior page, the handwritten note says, "Design of brochure and logotype by Fernando del Paso – 1971."