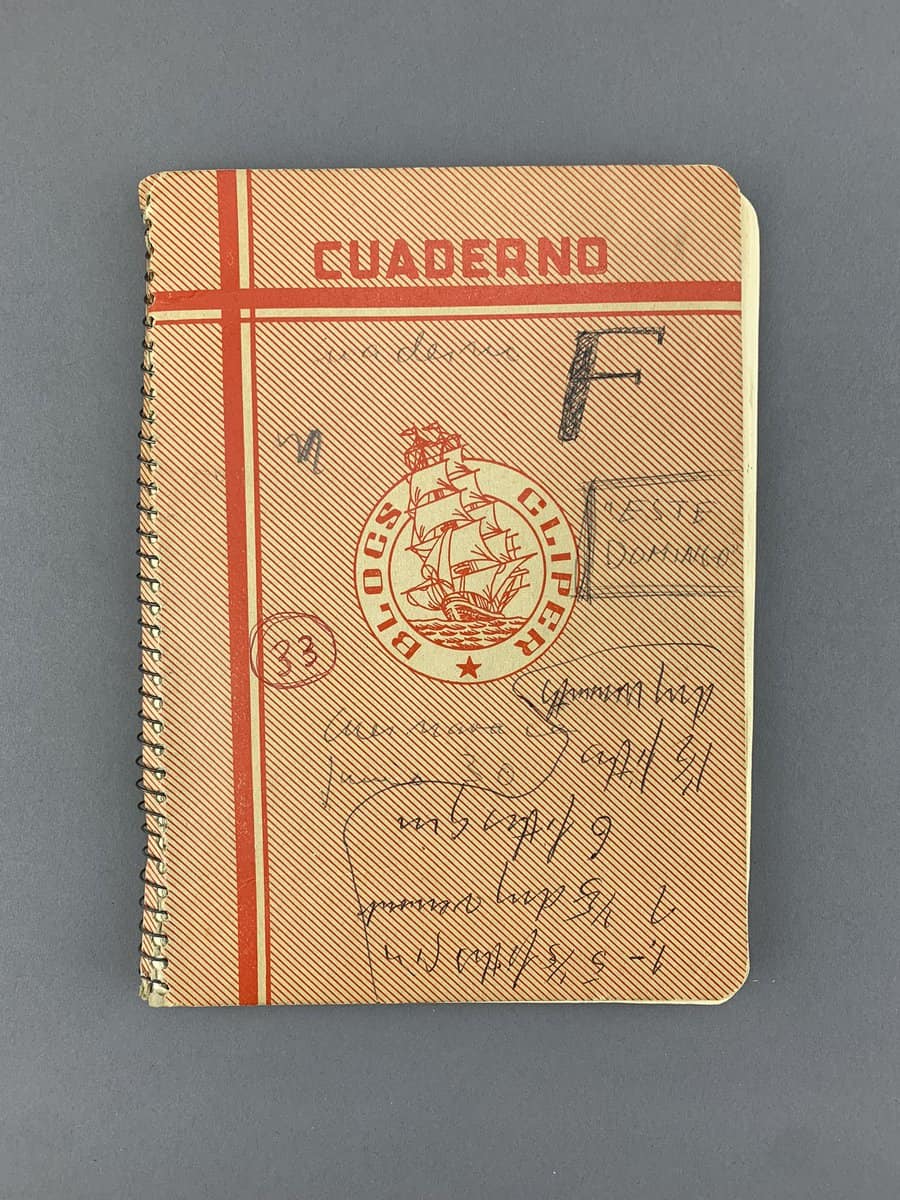 José Donoso's notebook while in Iowa City, 1965. José Donoso Papers [msc 340], Special Collections & Archives.
---
Note from co-curator Lisa Gardinier:
José Donoso kept detailed notebooks throughout his career. The notebooks are usually labelled with where he was living at the time. This particular notebook was started in Cuernavaca, Mexico, and its last entries are from Iowa City after he arrived in the summer of 1965 to teach in the Writers Workshop. He frequently started drafts in his notebooks, later incorporated into longer drafts, or worked out ideas for characters and journaled about frustrations with his writing process. The notebooks contain evidence that they were frequently the most convenient paper he had at hand for jotting down notes. The covers here are heavily doodled and have cocktail recipes. Was he preparing for a party and asking for an easy cocktail to serve guests? Had he just been to a party and enjoyed the drink he was served so much that he asked for the recipe? This notebook also contains a list of books rewritten and renumbered several times, in a way that might correspond to planning for a semester. Was he drafting a syllabus?
"3 bottles (bourbon)
1 bottle sweet vermouth
1 bott. bitters
Manhattan
2 bourbon
1 vermouth"
"5 fifths of gin
1 fifth dry vermouth
——-
3 bottles of bourbon
——-
If you want Manhattans
add 1 bottle sweet vermouth
1 [bottle] angostura bitters"