Notes from the Dead House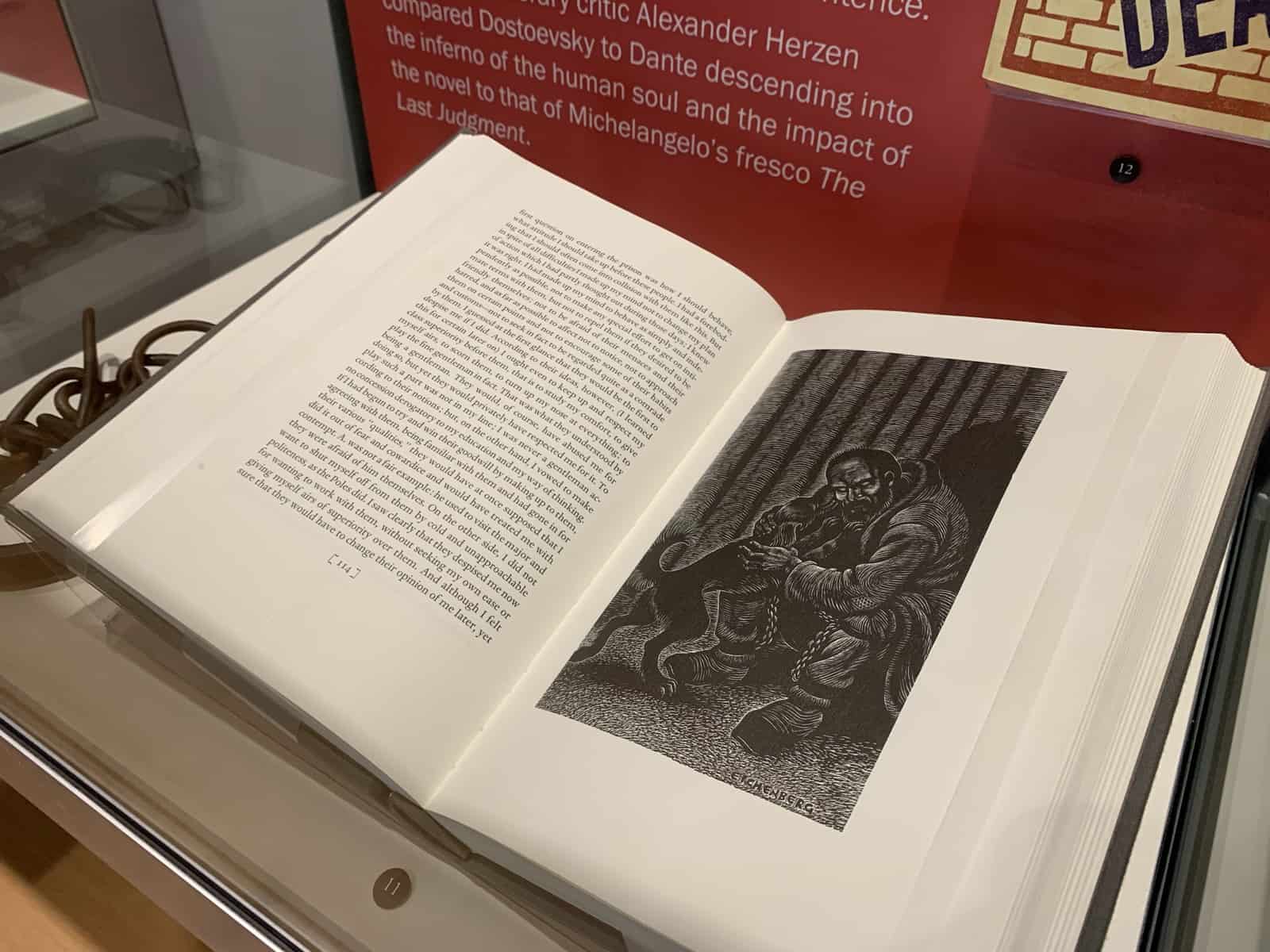 Dostoevsky, Fyodor. The House of the Dead. Translated by Constance Garnett. Introduction by Boris Shragin. Illustrated by Fritz Eichenberg. New York: Printed for the Members of the Limited Editions Club, 1982. [x-Collection, PG3326 .Z3 1982] University of Iowa Special Collections & Archives.
Dostoevsky served his four-year sentence in a labor camp in the Siberian city of Omsk, which he later described as follows:  
"In summer, intolerable closeness; in winter, unendurable cold. All the floors were rotten. Filth on the floors an inch thick; one could slip and fall… We were packed like herrings in a barrel … There was no room to turn around. From dusk to dawn it was impossible not to behave like pigs … Fleas, lice, and black beetles by the bushel…"
Notes from the Dead House (sometimes translated as The House of the Dead) was Dostoevsky's first complete book after his time in Siberia. It was initially published as a serial novel in his brother Mikhail Dostoevsky's journal, Time (Время), between 1860 and 1862.  The novel is autobiographical and based on his experience as a convict in the Siberian hard labor prison colony.  
Dostoevsky and his fellow prisoners were shackled at all times. His shackles were removed only at the end of his four-year prison sentence.  
Many of the novel editions in this exhibition contain illustrations by Fritz Eichenberg, who truly understood the totality of Dostoevsky's vision.
---
Text by Dr. Anna Barker for From Revolutionary Outcast to a Man of God: Dostoevsky at 200, University of Iowa Libraries Main Library Gallery.