P︠S︡altirʹ (1851)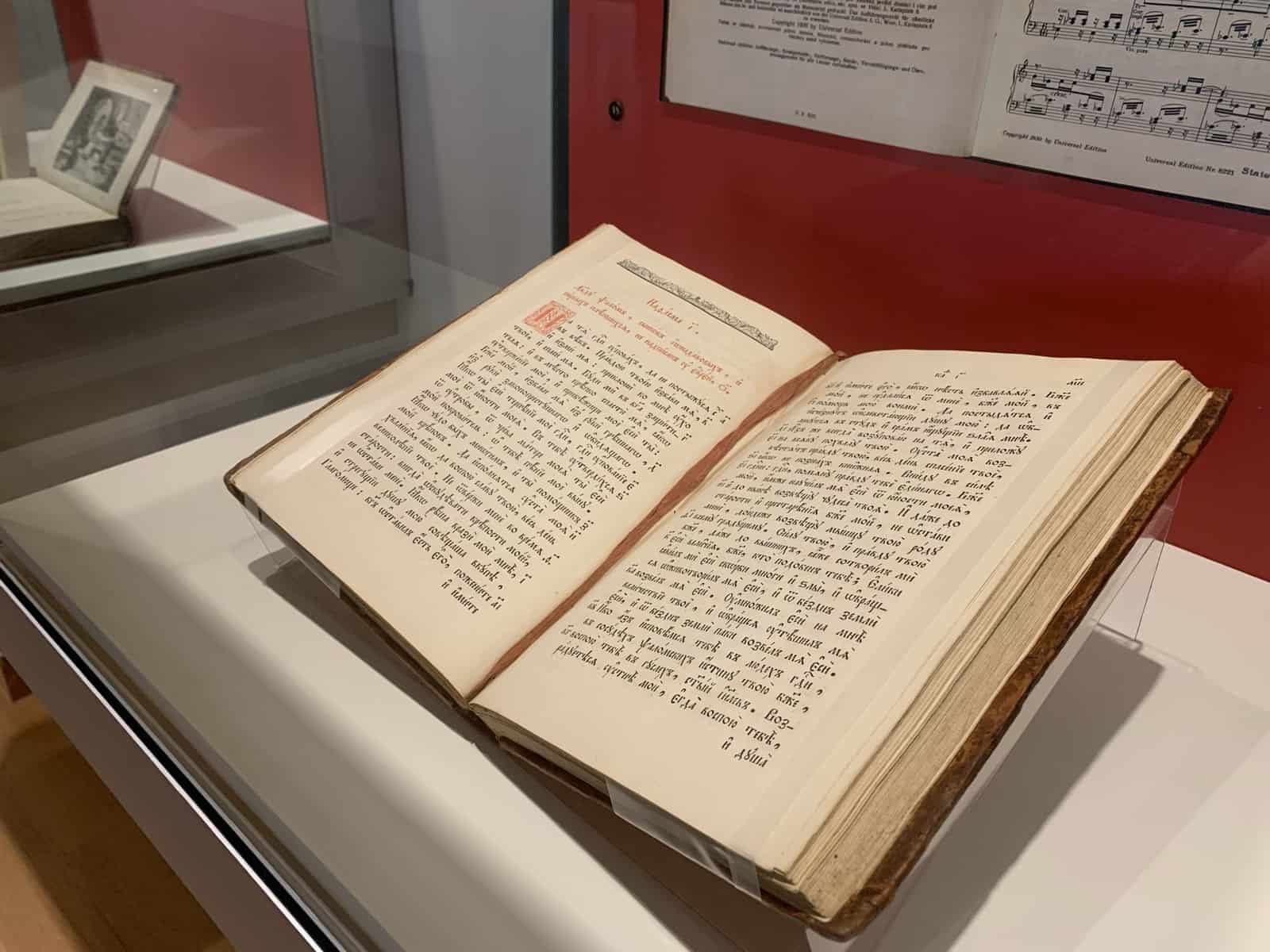 P︠S︡altirʹ. (Bible. Psalms.) Moskva: Synodalbhaia Tyts, 1851. Russian. [x-Collection, BS1425 C4 1851] University of Iowa Special Collections & Archives.
The 1851 Russian P︠S︡altirʹ (psalter) is an interesting book, as it is emblematic of the changing society in which it existed. The book is printed in kirillitsa, which is a traditional Russian script that mimics the earliest Russian writing and Church Slavonic of much earlier writings. Even in the middle of the nineteenth century, the book would have looked like a relic. By this time, Peter the Great had introduced a much plainer, simple font known as the Civic Type that could be found in many books and documents. Imperial Russia was a quickly changing place; there existed scientific writings printed in Civic Type alongside Psalters like this one printed in archaizing letters.
-Dr. Eric Ensley, Curator of Rare Books & Maps, University of Iowa Libraries Special Collections & Archives
This book appears in the exhibition because it is representative of Dostoevsky's deep appreciation of his copy of the New Testament.
Th
e New Testament
was the only book the prisoners in Omsk were allowed to keep
,
 and
 it
 was Dostoevsky's only book companion for the four years 
his
spent in the labor camp. He
treasured his copy all his life. Descriptions of Dostoevsky's copy appear in his novels
Notes from the Dead House
, 
Humiliated and Insulted
, and 
Crime and Punishment
. 
-Text by Dr. Anna Barker for From Revolutionary Outcast to a Man of God: Dostoevsky at 200, University of Iowa Libraries Main Library Gallery.