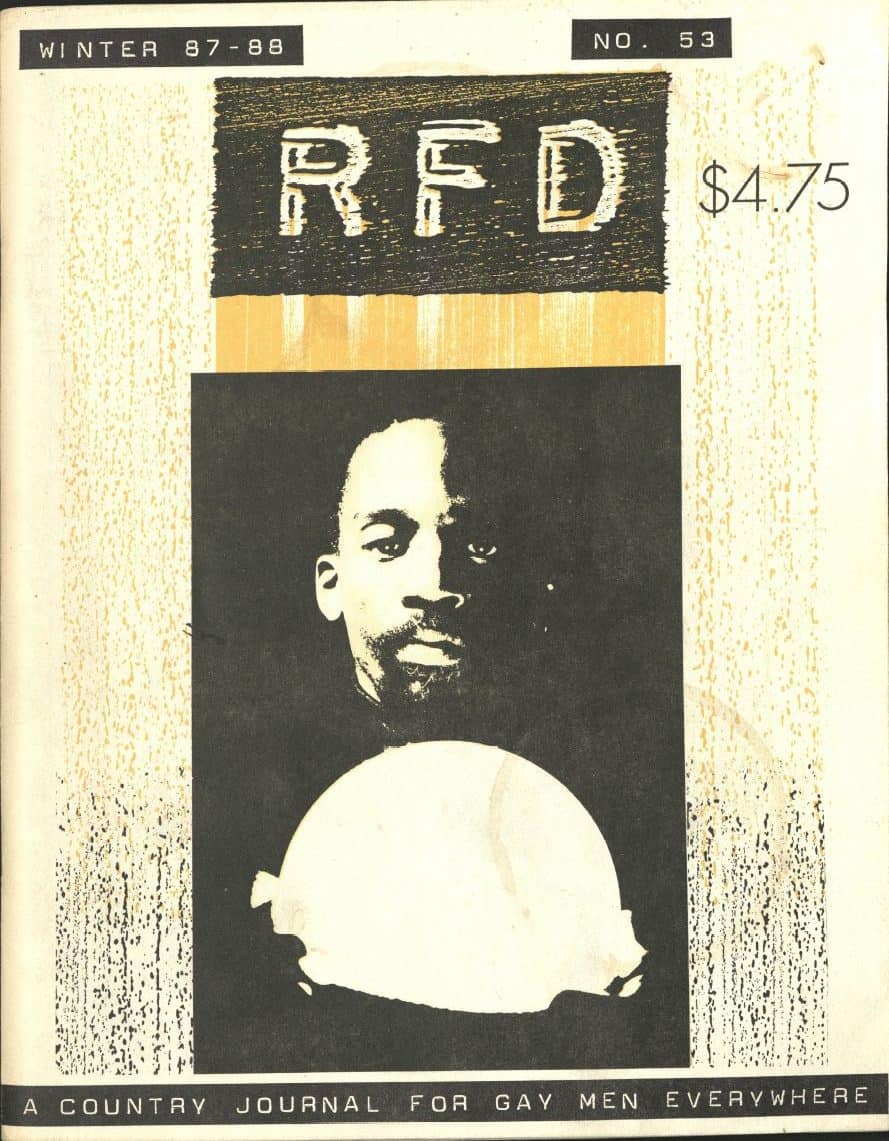 RFD: A Country Journal for Gay Men Everywhere, Winter 1987-1988. Donald Engstrom Papers [MsC1170], Special Collections & Archives, University of Iowa Libraries.
---
From the exhibit:
RFD was first published out of Grinnell, Iowa and printed by the Iowa City Women's Press in 1974. A "Country Journal for Gay Men Everywhere," the magazine was originally a way for gay men living in rural places to connect with one another as readers wrote to the magazine about their lives and to find other gay men nearby.  
The magazine's name is an homage to Rural Free Delivery (RFD), a program of the United States Postal Service established in the late 19th century which ensures mail delivery to rural addresses. Most issues of the magazine, which is still being produced today by another publisher, include different interpretations of the acronym. Some examples include Rustic Fairy Dreams, Reaching Far-away Darlings, Really Feeling Divine, Reckless Fruit Delight, and Roaming Faerie Diaspora.