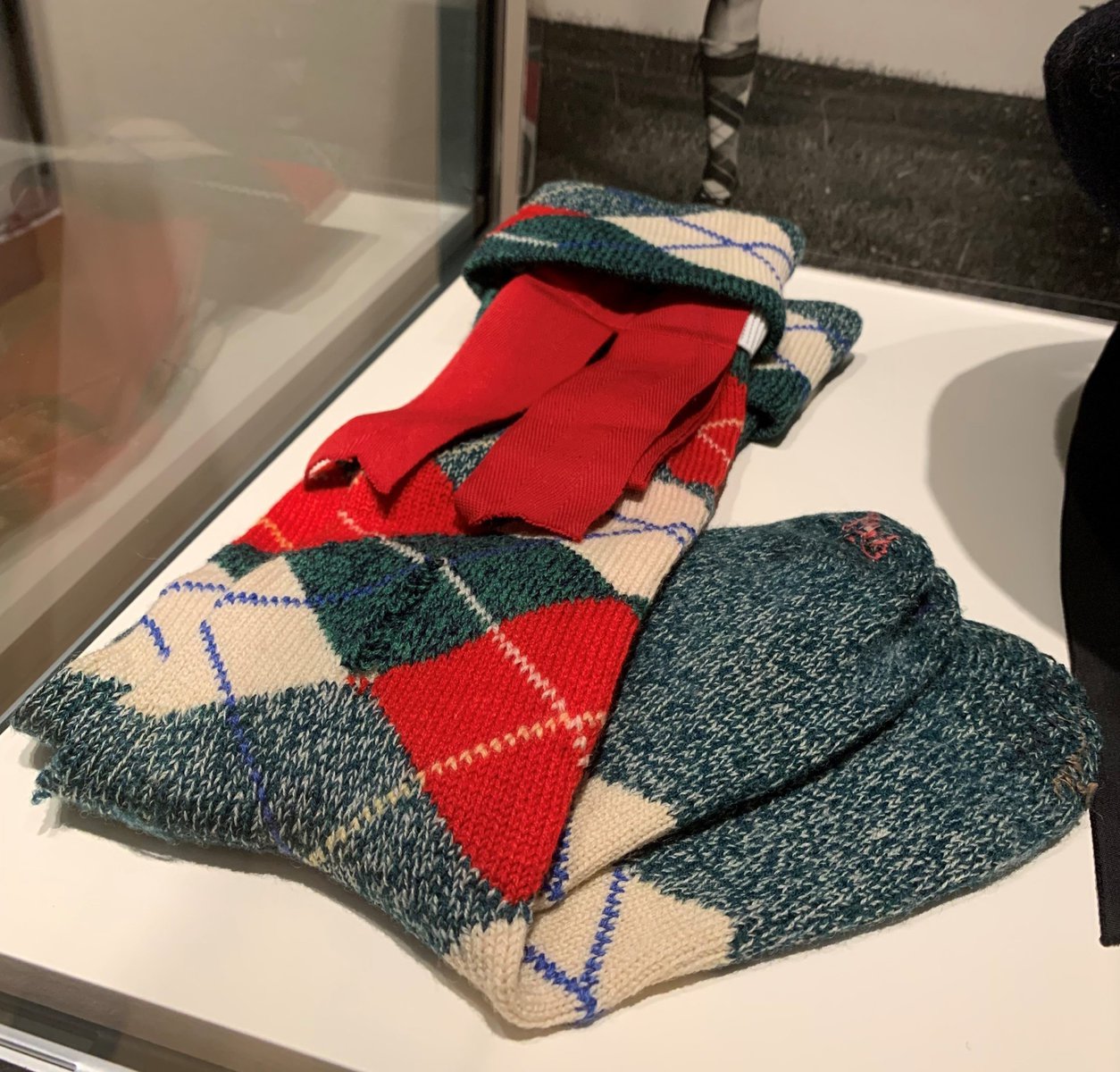 Socks. Scottish Highlanders Collection, University Archives, University of Iowa Libraries Special Collections & Archives.
---
The Scottish Highlanders, formed as an all-male drum and bagpipe corps in 1936, became all-female during World War II with the departure of male enlistees and remained so until the 1970s, when men were once again admitted. The performances were a familiar tradition at football game halftime and other events until the 1980s.
These socks were part of a women's Scottish Highlander uniform.