The Gambler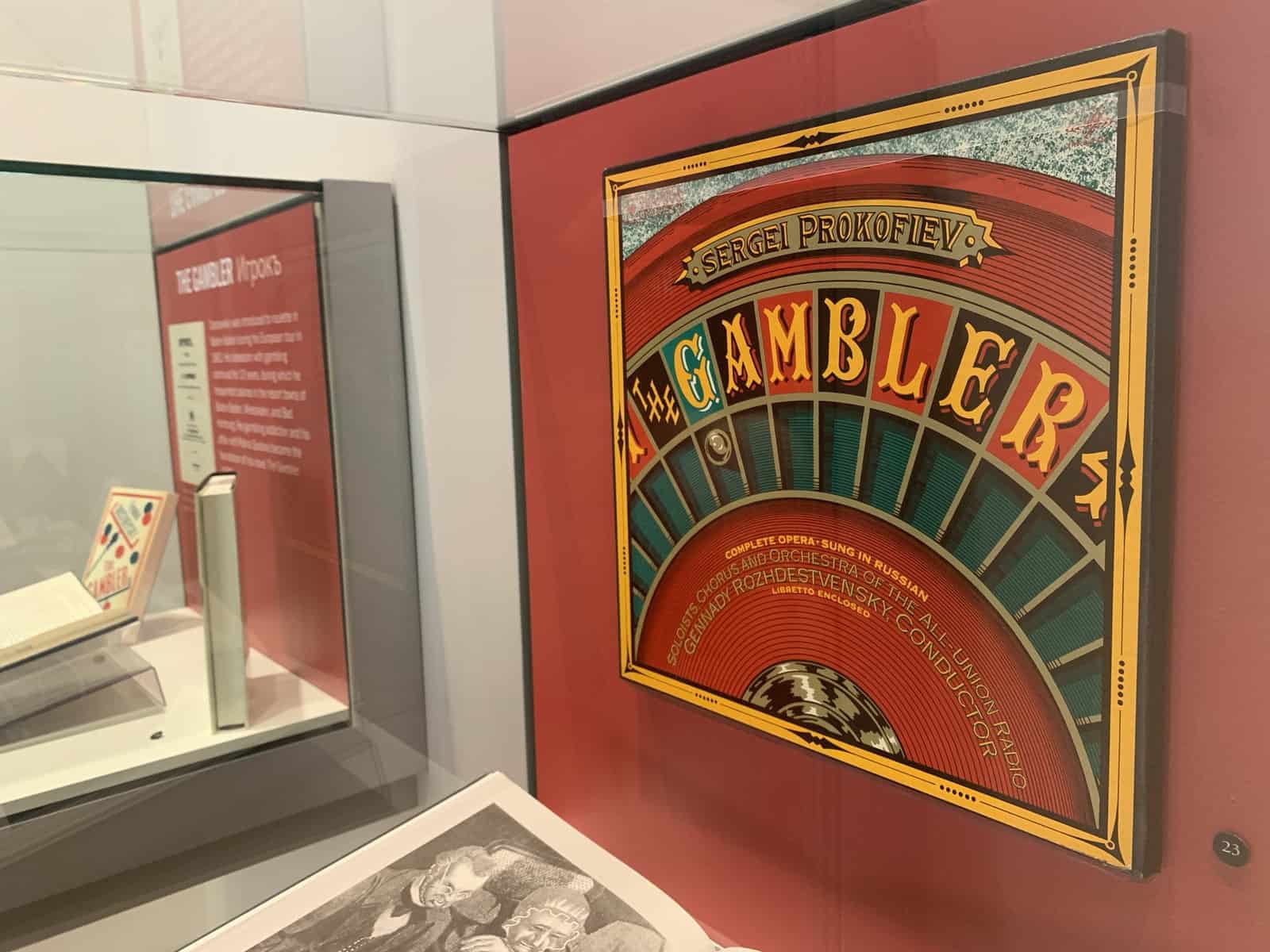 Prokofiev, Sergei. The Gambler [Opera]. (All-Union Radio, Rozhdestvensky.) Recorded by Melodiya, Russia. Manufactured by Columbia Records/CBS, Inc. New York, 1977. From the private collection of Dr. Anna Barker.
The Gambler on Stage
Even though Sergei Prokofiev (1891-1953) completed the opera adaptation of Dostoevsky's The Gambler in 1917, the performances were scrapped due to the revolutionary events engulfing Russia that year. The first performance of the opera took place in 1929 in Brussels after extensive revision. The Bolshoi Opera collaborated on a production of The Gambler with the Metropolitan Opera in 1975, which was performed in New York City. Prokofiev's original version was finally performed in Moscow at the Bolshoi Theatre in 2001, 84 years after its premiere was cancelled. 
---
Text by Dr. Anna Barker for From Revolutionary Outcast to a Man of God: Dostoevsky at 200, University of Iowa Libraries Main Library Gallery.