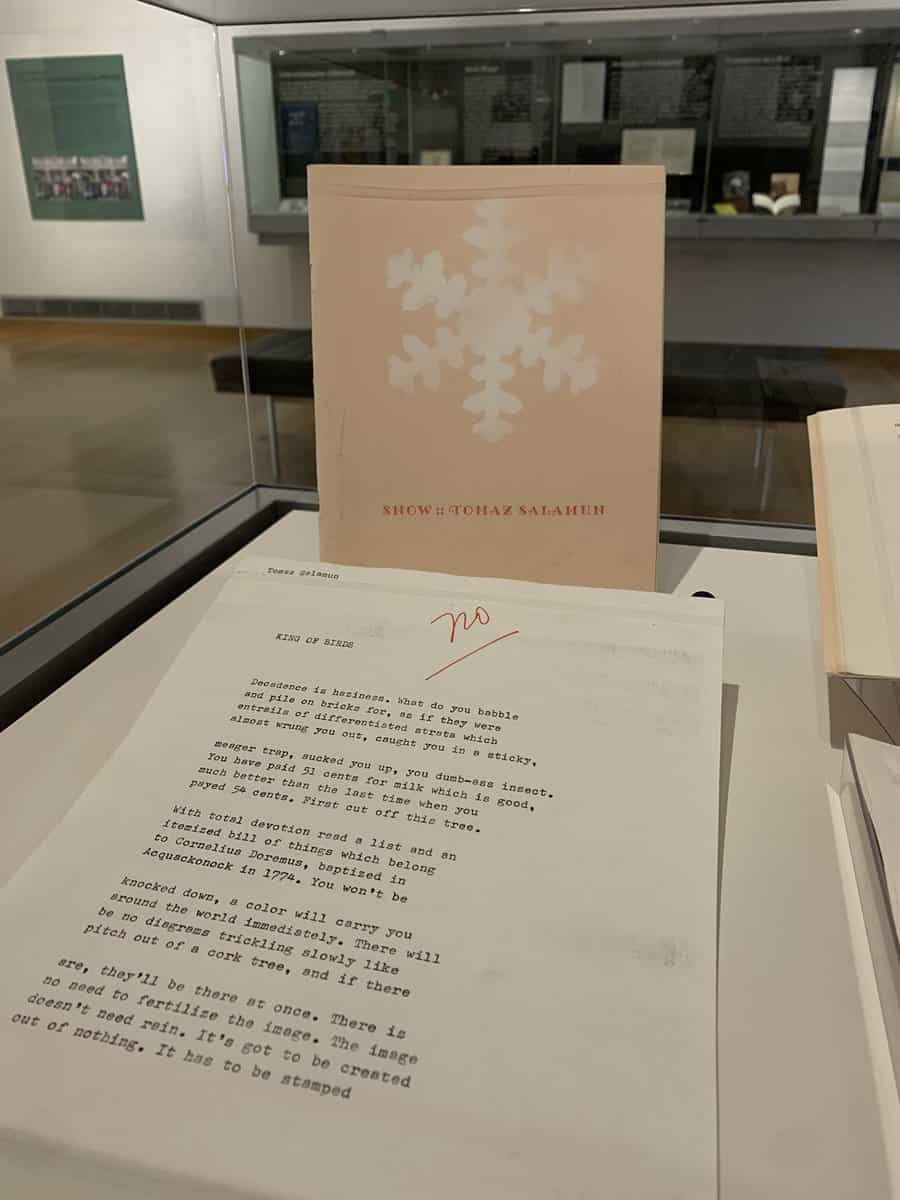 Items related to Tomaž Šalamun's Snow. West Branch, Iowa: Toothpaste Press, 1973. Student Works: Šalamun, Paul Engle Papers [msc 514], Special Collections & Archives.
---
Note from co-curator Lisa Gardinier:
This case is an unusually detailed look at the production of a 1973 chapbook of Tomaž Šalamun's poetry translated to English. What typically survives in archives are the various drafts of literary texts and translations, but this is about the production of the actual book, as published by Allan Kornblum and Toothpaste Press. Besides the translation draft of "King of birds" — from the Paul Engle Papers and seemingly rejected for another purpose — we have the design and layout of the chapbook, and preparations for and response to its distribution and promotion.