Voyage Pittoresque En Russie (1854)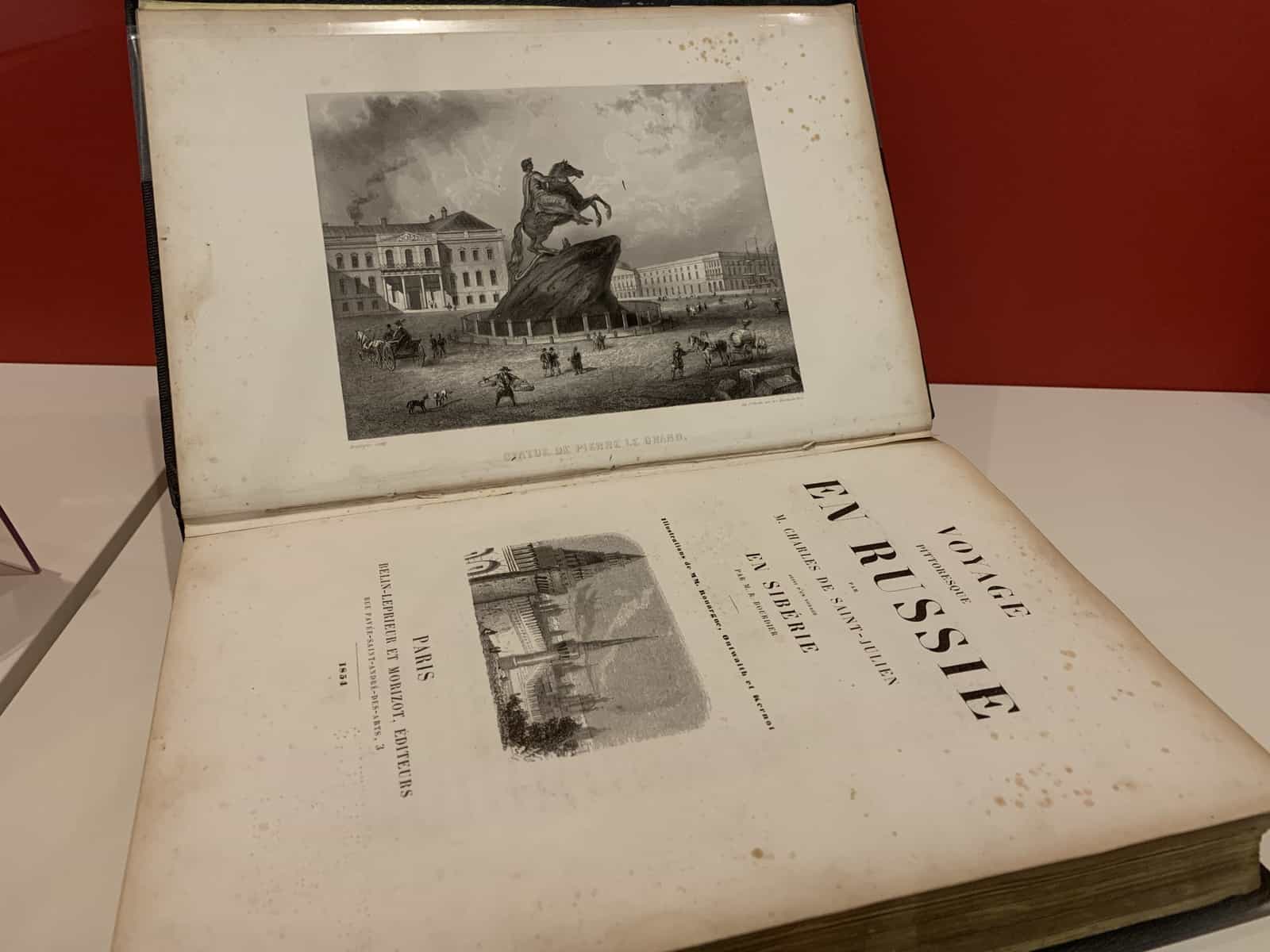 Saint-Julien, Charles De., Raoul Bourdier. Voyage Pittoresque En Russie / Par Charles De Saint-Julien. Suivi D'Un Voyage En Sibérie / Par R. Bourdier. Illus. MM. Rouargue, Outwaith Et Kernot. Paris: Belin-Leprieur Et Morizot, 1854. [x-Collection, DK25 .S3 1854] University of Iowa Libraries Special Collections & Archives.
Note from the curator: Commissioned by the Russian Empress Catherine II, French sculptor Etienne Maurice Falconet's equestrian statue of Peter I is one of the greatest symbols of Saint Petersburg. It was named The Bronze Horseman after the 1833 poem by Alexander Pushkin. In his 20s, after his graduation from the Military Engineering School, Dostoevsky lived within minutes of walking from the statue.