The Louise Noun – Mary Louise Smith Iowa Women's Archives opened to the public twenty-five years ago on October 28, 1992. The Archives celebrates 25 years of gathering and illuminating the history of Iowa women with a series of events and exhibitions in 2017/2018.
---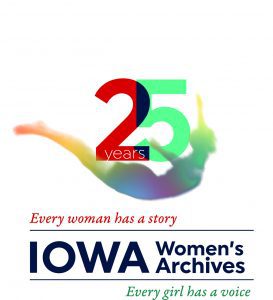 UPCOMING EVENTS
 Summer 2018
Celebrating Girls' and Women's Sport in Iowa
A traveling exhibition in conjunction with the Smithsonian Institution's Home Town Teams exhibition looking back at 6-on-6 girls' basketball and on key developments in women's sport in Iowa since the late 19th century.

---
PAST EVENTS
September 11-December 29, 2017
November 10-11, 2017
July 14- 16, 2017
May 15 – August 25, 2017
---
Share Your Story: What does IWA mean to you?
We're collecting your stories for the 25th Anniversary as part of a group storytelling project, which will be featured on our social media. There are many ways to share your story, online and off. Full details on our website. Use the hashtag #MyIWA to be part of the conversation.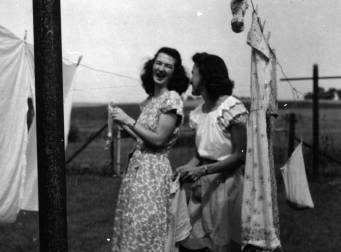 Follow along on Twitter, Facebook, and our blog as together we remember and celebrate 25 years of IWA and prepare for the next 25.
---