The Studio collaborates with students, faculty, and staff on the development, design, and implementation of digital scholarly research projects and publications. Housed in the University of Iowa Libraries, the Studio offers equitable access to space, technology, and digital expertise to shepherd projects from inception to archive.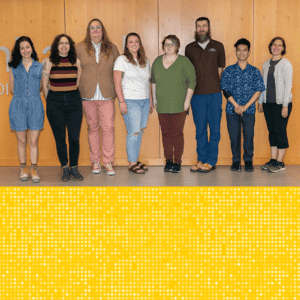 2023 Studio Summer Fellows present digital research projects
Participants of the 2023 Digital Scholarship & Publishing Studio Summer Fellowship program presented their digital scholarship and in-progress digital projects following the eight-week summer session to collegues, faculty, and staff on Wednesday, August 2. The 2023 Summer Cohort marks 86 awarded graduate students since the program's inception in 2017.
Read more
What We Do