The Studio collaborates with students, faculty, and staff on the development, design, and implementation of digital scholarly research projects and publications. Housed in the University of Iowa Libraries, the Studio offers equitable access to space, technology, and digital expertise to shepherd projects from inception to archive.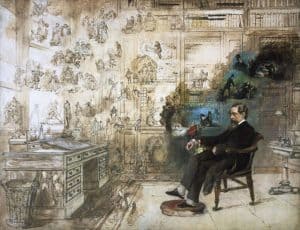 Adam Grener presents the Digital Dickens Notes Project
Join the Studio and Adam Grener on November 15 for a talk titled, "The Digital Dickens Notes Project: Accessing the Dynamics of Serial Form." Co-Sponsored by the Obermann Center for Advanced Studies and the University of Iowa's English Department.
More info and RSVP
What We Do