You may not be on campus, but we are here to help you!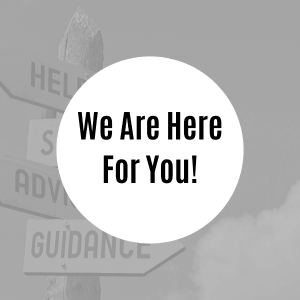 You can live chat with us – the link is available on our homepage. If a staff person is available there will be a link  "Chat With A Librarian."
Starting March 18th, the Engineering Library will be closed for the foreseeable future – Online Chat will be available during this time.
There are several ways to be in touch with us!
Departmental email: lib-engineering@uiowa.edu
Department Phone: 319.335.6047 – this is not monitored but voicemails are sent to the Departmental Email
Live Chat via mobile devices by texting 319.250.2176 from 8:30am-5pm Monday-Friday
Zoom consultation (by appointment)
Interlibrary Loan is going to be working to provide scans of chapters and journal articles that are requested. Getting physical materials is challenging at the moment, although we hope to change that soon.
Staff will be in regularly to do book scanning and mail materials to individuals. Dates are still being decided so it is uncertain how long the processing time will be. We will be mailing book materials to anywhere people need items, including personal homes anywhere in the US.  We will not be able to mail the tools or technology.
We also will be posting updates on social media: Twitter, Facebook, and Instagram: all are @uienglib
UI Libraries also has a website which includes up-to-date information, operating hours for all the libraries, and detailed instructions.
REMOTE ACCESS TO LIBRARIES RESOURCES
It is our goal to maintain operations as much as possible while mitigating the risk to users.
Users can access resources by following these instructions:
---
It may be necessary to follow these instructions for making links work from off campus
---
WHAT TO DO IF MATERIALS ARE DUE
Please renew materials online. The links for checking your account and renewing materials are at http://www.lib.uiowa.edu/mylibrary.  If you have any issue or questions about your renewal, please email lib-engineering@uiowa.edu.
If all that fails, please keep the materials and do not worry about due dates/fines.  We'll get everything straightened out when things are normal.
LIBRARY INSTRUCTION FOR CLASSES
Kari Kozak (kari-kozak@uiowa.edu) or Marina Zhang (qianjin-zhang@uiowa.edu) will work with directly with faculty to accommodate faculty requests for library instruction for online classes.
COURSE RESERVE MATERIALS
Upon faculty request, the Libraries can scan and post book chapters and place PDF files in ICON. It may also be possible to stream DVD content.
It is possible to post PDFs in ICON for your students, instructions found online. Further help is available from ITS, the department's library liaison, and course reserve staff.
Blogs on Updates and Resources